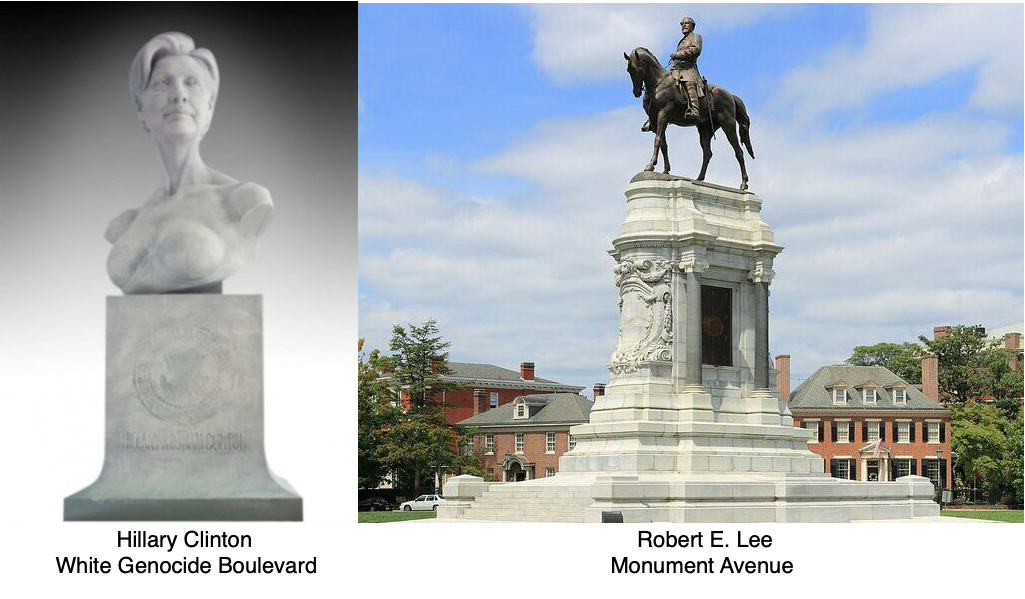 November 26, 2022
January 1, 2054
Alright! It's 2054 and a lot has happened!
Over 20 years ago, Richmond's anti-White city government arrogantly stripped that city's beautiful Monument Avenue of its proud statues of Southern heroes, and later erected in their place revolting sculptures of anti-White scum buckets who supported White Genocide!
To further broadcast its genocidal rottenness to the world, anti-White Richmond then renamed its once beautiful Monument Avenue "White Genocide Boulevard"!
Outraged, the city's beleaguered pro-Whites rallied with banners, leaflets, and, a few years later, messages on revolutionary President Ye's new social medium site, Spitter, that drove these truths into the minds of Richmond's citizens:
Opposition to White Genocide spread, and Richmond elected its first pro-White mayor in decades.
Mayor Bobby Lee smashed into tiny pieces the nauseating anti-White obscenities (the loathsome anti-White sculptures, not the repulsive anti-Whites themselves), and changed the name "White Genocide Boulevard" back to its original "Monument Avenue."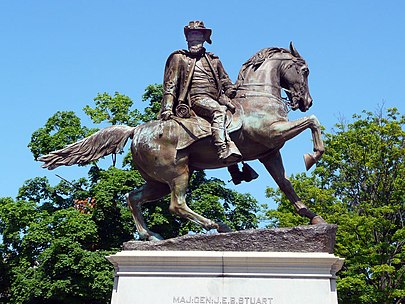 Hooray! And Mayor Lee will now fill that beautiful avenue with monuments to heroic pro-Whites who've fought White Genocide!
Last night newly elected President Nicholas J. Fuentes, "America's Sweetheart" as a late night TV host nick-named

him, called Mayor Lee after winding up his nightly 2 a.m. presidential broadcast to the nation. The President thanked Mayor Lee for remaining unmoved by the pitiful wails of Richmond's distraught anti-Whites, "'White Genocide Boulevard' is part of our history!"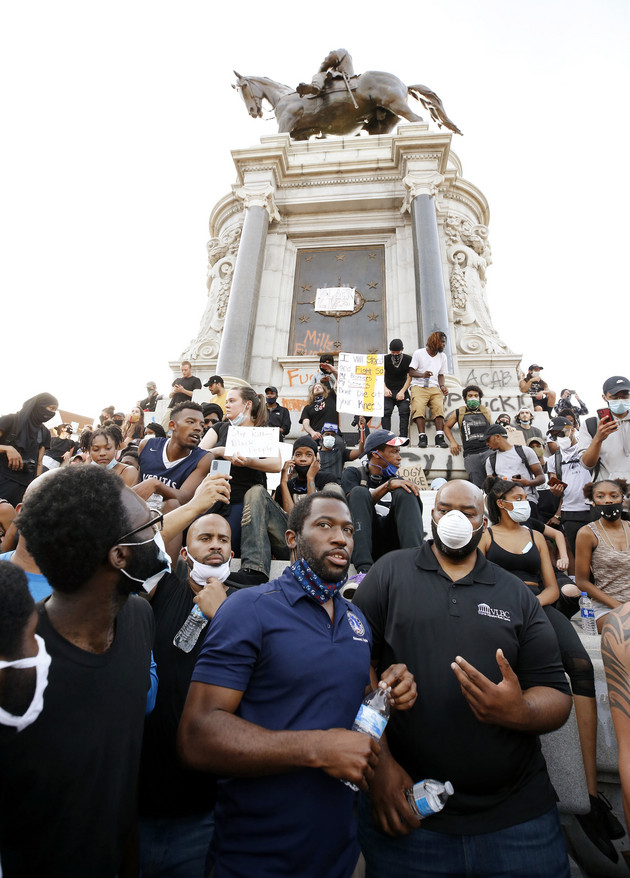 The street's original statues honored Southern courage and leadership during America's 19th century "civil war." Some of those statues were toppled by anti-White mobs and others were removed by orders of Richmond's anti-White mayor Levar Stoney and Virginia's anti-White governor Ralph Northam.
In a gesture of utter contempt, the removed statues were then donated to Richmond's Black History Museum, where it was predicted they would come to the same ignominious end as the fate planned for Charlottesville's removed statue of Robert E. Lee: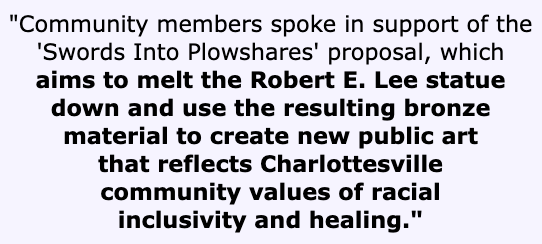 "Racial inclusivity and healing" is anti-White code for White Genocide!
Virginia Governor-Elect Ralph Northam Vows "Open Door" to White Genocide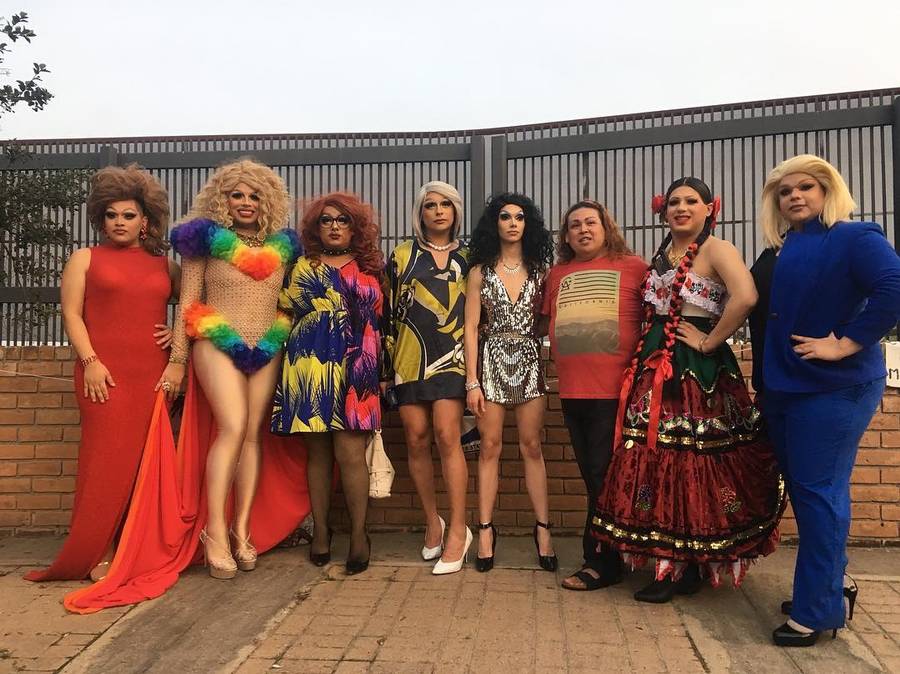 As it turned out, attack squads from Commandante Michelle Obama's Drag Queens for White Genocide destroyed those original statues during the chaotic "Idiocracy Now!" rule of President Ibram X. Kendi and his "White Genocide First" Party. Their nation-wide destruction of White monuments and statues of all Whites confirmed that a connection to slavery had been just the opening wedge in eventually destroying all artifacts of White culture possible.
From Robert E. Lee vs. White Genocide:
"The pro-White defense of Southern statues or other White statues is a protest against White Genocide.
"White culture, and the visible objects of White culture that we hold dear, anchor our identity as Whites in our hearts and enable us to resist being blended out of existence by the millions of third-worlders that anti-Whites usher into our countries.
"The goal of anti-Whites is to chase down the last White person and blend him out of existence with diversity."
The unspoken battle cry of anti-Whites has been, "Away with the artifacts of your culture first, White man, and then away with you!"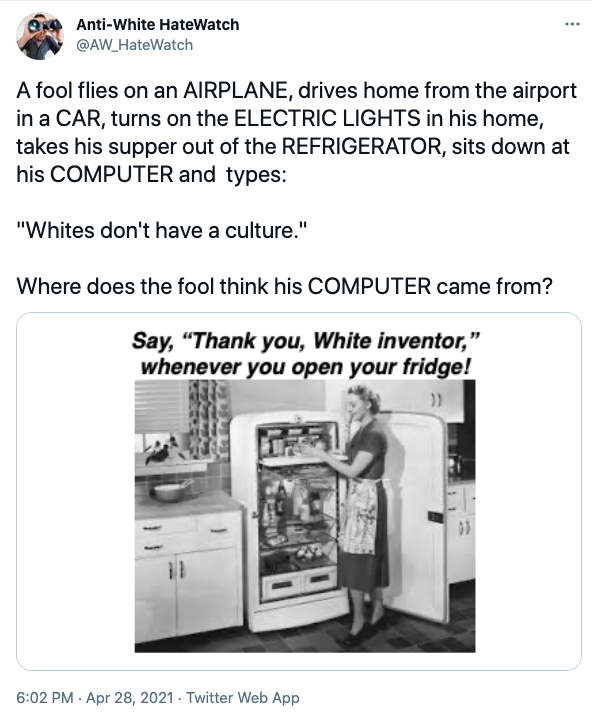 But there have been some artifacts of White culture that anti-Whites have been willing to tolerate: telephones, computers, airplanes, televisions, radios, modern medicine, electric power, electronics, automobiles, etc.
Anti-Whites found those White inventions (google them) very useful in spreading their calumnies about Whites.
During the dark years that Richmond's historic Monument Avenue was kept in chains as "White Genocide Boulevard," degenerate anti-White tourists from all over the Western world came to "oohhh!" and "aahhh" before the street's monstrous sculptures of Hillary Clinton, George Soros, Bill Gates, Joe Biden, and other anti-White swamp scum.
Most of the degenerate viewers of Richmond's degenerate anti-White monstrosities were White themselves. They were the zombified victims of long years of anti-White conditioning from every conceivable quarter.
Despite the economic hardship of living under the World Economic Forum's "You'll Own Nothing and Be Happy" policies, poor White anti-Whites scrimped to travel to the famous memorial to George Perry Floyd Jr., "Angel in life, angel in Heaven."
In the George Perry Floyd Jr. Pavilion, young anti-Whites were awed by the huge photos of destroyed city centers, and acquired an even deeper reverence for George Floyd's mighty power when they futilely pitted their own puny mortal strength against Floyd's, in arcades that offered contests like The George Floyd Fentanyl Challenge and The Put George Floyd in the Police Car Challenge.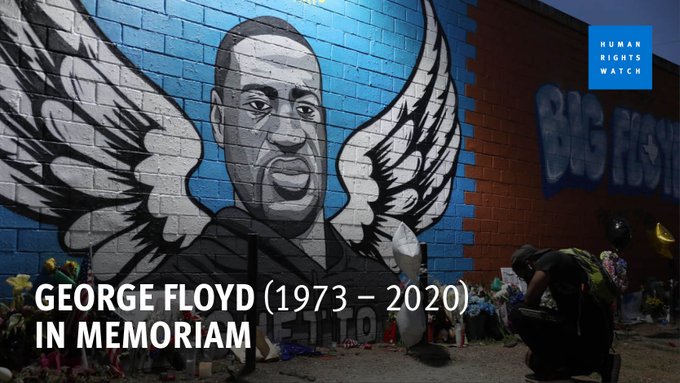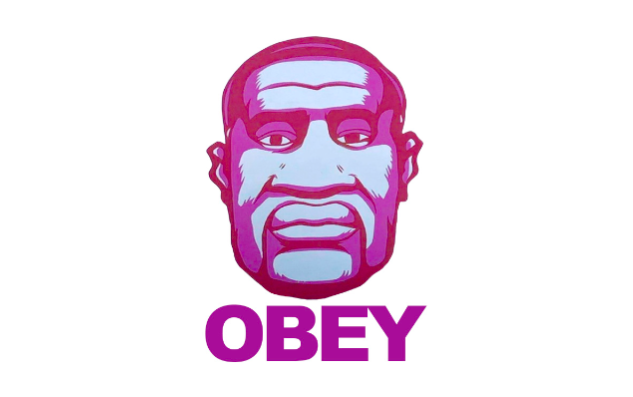 _____________
But today White Virginians once again feel a healthy pride and identity, and Mayor Lee is inviting suggestions (you can make yours in comments below) of which outstanding pro-White opponents of White Genocide will be memorialized by new monuments on Richmond's Monument Avenue.
The first memorial will be to Robert W. Whitaker, the man responsible for your knowing the term "White Genocide."
About 45 years ago a group of dedicated BUGSers (Bob's Underground Graduate Seminar) began to relentlessly drive the terms "anti-White" and "White Genocide" into the mainstream, mainly by swarming the comment sections of news sites with posts opposing those two things.
Before then, those two terms were not seen in the mainstream, and were almost never seen even on pro-White sites.

After bitter debate, it was decided that President Donald J. Trump will also be honored on Richmond's famous avenue. Trump's having spurned future president Ye's generous invitation to be Ye's vice presidential running mate back in 2022 was regarded as Trump having put his own ego before what would be best for the country. But his praise for Nick Fuentes's brainpower when Fuentes, Ye and Trump dined together at Mar-a-Lago helped Fuentes's later campaigns toward winning the presidency.
Most importantly, there was great appreciation for Trump having spoken truths as President that are still breaking anti-Whites' grip on the minds of America's voters!
"The fundamental question of our time is whether the West has the will to survive. Do we have the confidence in our values to defend them at any cost? Do we have enough respect for our citizens to protect our borders? Do we have the desire and the courage to preserve our civilization in the face of those who would subvert and destroy it? We can have the largest economies and the most lethal weapons anywhere on Earth, but if we do not have strong families and strong values, then we will be weak and we will not survive." ~ Trump in Poland: Transcript of Warsaw remarks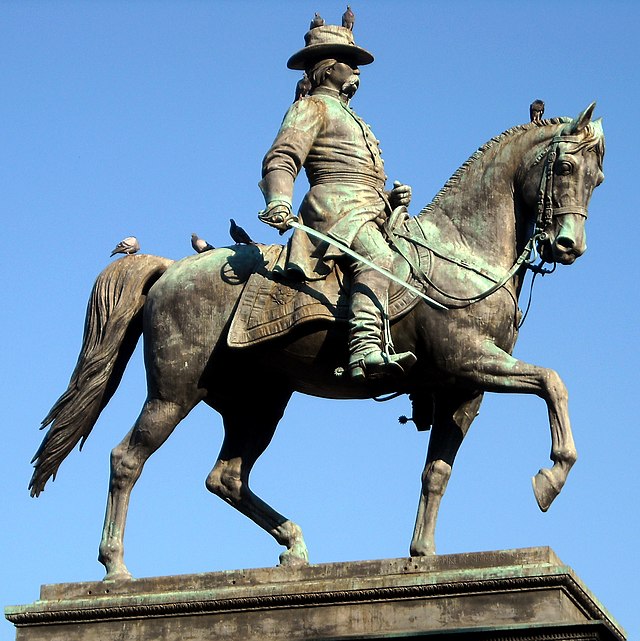 The third person to be honored will be our own heroic and beloved "Master of Mars," Major Marvin M. "Muskrat" Matamoros, known affectionately in his hometown of Magnolia, Mississippi as "MMMMMMMMM."
Climate rebels on Mars had occupied Musk City and enforced a strict diet of pulverized Mars rocks to spare the Martian climate. Residents who protested "Mars has no climate!" were put to the sword as "climate deniers."
Major Matamoros fixed the situation.
________
Now that White Genocide has been halted, we no longer hear "It's okay to be White," since of course it's "okay" to be White! Today we shout this other refrain as we expose the last rats nests of anti-Whites: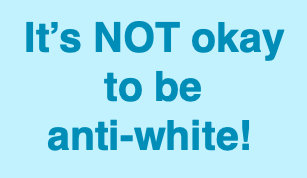 Enough of us spread the fact of White Genocide that finally Whites and others were released from the coma that anti-Whites had put them in. These new pro-Whites sealed our southern border, reduced legal immigration to a trickle, restored freedom of association, removed anti-White trainings from schools and other institutions, and overwhelmed with truth the anti-White lies from the media and entertainment industries.
It was finally understood that the power-mad rulers who were crushing the life out of us with destructive "medical" and other measures, designed to weaken us and transfer our wealth and political power to the rulers, were pretty much the same organized villains who were attempting to rule the world and who had invited the disastrous Ukraine war and Taiwan conflict.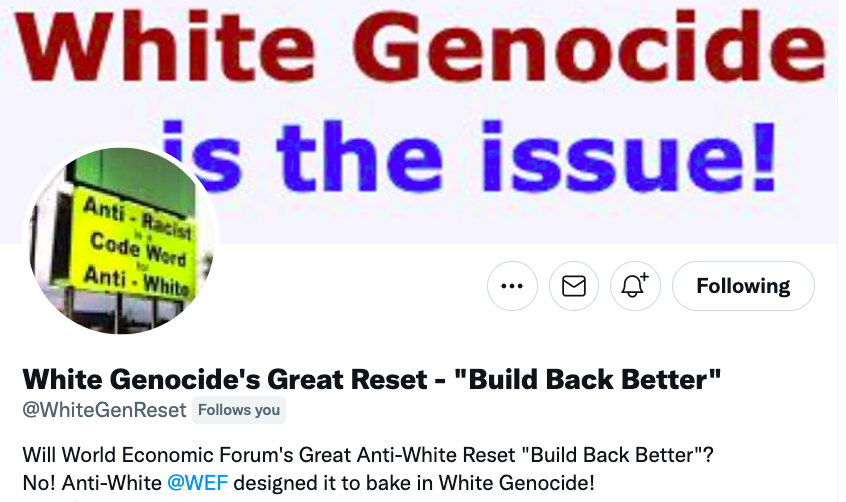 But now radiation levels have stabilized, injuries to our race and to other races from the great vaccine scam of the early '20s are being honestly addressed and treated, and once again we eat meat instead of bugs.
Pilgrimages to the memorial that houses the relocated remains of Anthony Fauci, Bill Gates and Klaus Schwab have grown into a new pro-White, pro-America national holiday, as the "Piss on Their Graves and Worse" pilgrimages have evolved into joyful national celebrations of a reborn America!
Instead of instilling anti-White falsehoods into our population as formerly, our schools and other institutions now teach citizens in detail the truth of how the anti-White tyranny took over and lasted for so long.
"Diversity" is now kept to a manageable amount, so that it no longer means "chasing down the last White person"!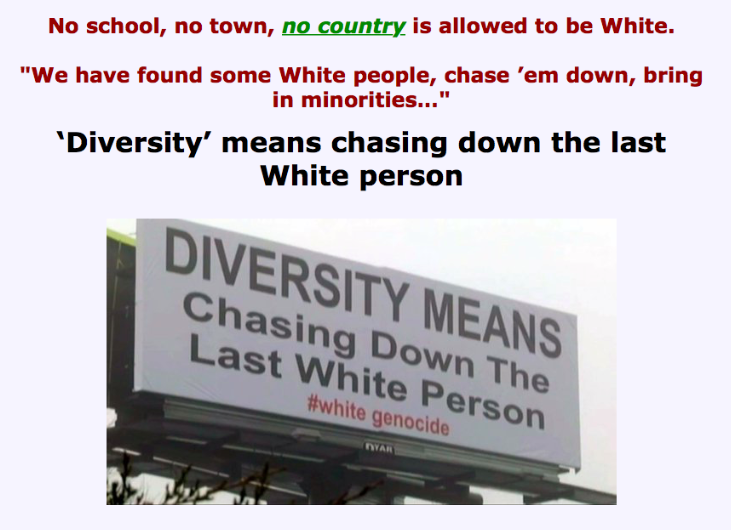 Thank goodness those days of White Genocide are over!
______
Most graphics in this article are links.
______
Major Matamoros states that he is a man of peace and asks readers to not assume the contrary from his name!
______
President Fuentes thanks all the pro-Whites who helped defeat anti-Whites' program of White Genocide!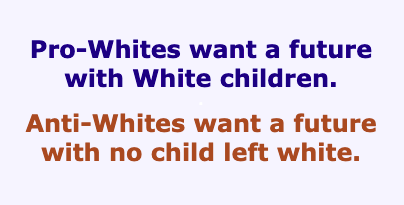 ~~~~~~
~~~~~~
Of course the fantasized careers of President Ye and President Fuentes in this article are in no way intended as political endorsements or predictions! 😀
__________
Future President Ye begins freeing two important American racial groups from anti-White captivity!