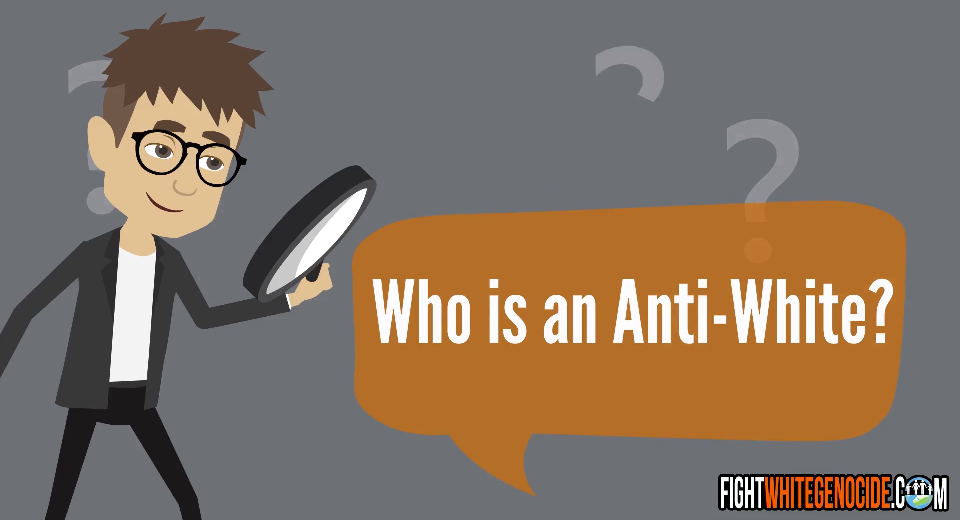 May 7, 2020
Recently the team at FWG released a short explainer video about who an anti-white is.
Who is an anti-White?
Let's go over the term "anti-White", and who it applies to.
Anti-White does not just mean non-White.
Anyone can be an Anti-White regardless of race or political affiliation. Being Anti-White is an attitude, a state of mind. It is also a choice.
In fact, most anti-Whites are White.
Anti-whites are usually known by other names such as "liberal", "left-wing activist", "anti-fascist" "progressive" or even "conservative".
The truth is most politicians on the political right are also anti-white. After all, they need to appear "respectable" to the mass media and the anti-white establishment which rules us.

What all anti-whites, whether they be black, brown, white, progressive or conservative, have in common is that they refer to themselves as being "anti-racist". These people will accuse anyone who opposes massive non-white immigration and forced assimilation in all white countries of being "racist" or of being a "naziwhowantstokillsixmillionjews".
This is the reason why "anti-racist" is just a code word for anti-White.