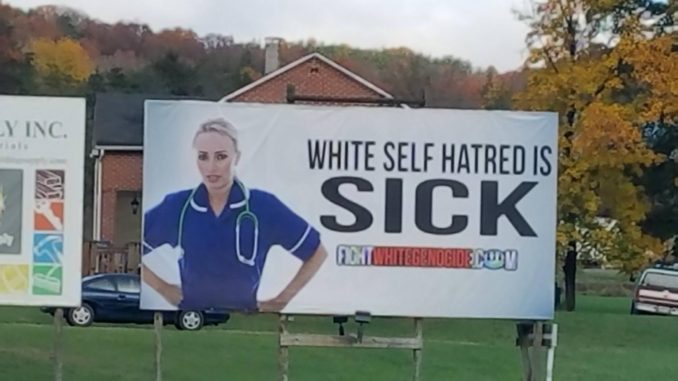 April 5, 2018
Do tourists swarm your town like a plague of locusts? We at fightwhitegenocide.com have the remedy. According to the office of Governor Jim Justice, a billboard with this message will repel tourists:
White self-hatred is SICK!!!
Governor Justice was elected on a pro-tourism platform, and his office subsequently cited the tourist-repelling power of that message as their reason for forcing it off a West Virginia billboard.
When robbed of one billboard, find another "billboard" — we choose the website of the president of the United States.
Add oomph to the message displayed on our new "billboard" by clicking on its title and adding initials in the two name boxes:
The office of West Virginia's governor responded to a complaint against our billboard "White self-hatred is sick" by persuading the billboard's owner to remove the message. (goo.gl/bkVLTC), (goo.gl/8pUz6o).

We bring this discriminatory act to the attention of President Trump since the president opposes political correctness that censors free speech.

We respectfully request these actions:

1. Urge the governor of W. Virginia to restore our billboard or provide one similarly located.

2. If the governor fails to do the above in a timely manner, bring Federal charges against his office for having violated the civil rights of the renter(s) of the billboard by interfering with their free speech.

Thank you very much.
And we thank you, reader, if you were able to add initials.
~~~~
They climb the mountain and wade the crick
the tourists who are coming quick
to see the billboard of wide renown
before the governor takes it down.
It blares a message unheard before
a message we'll repeat once more
It's simple but packs a kick
"White self-hatred is SICK!!!"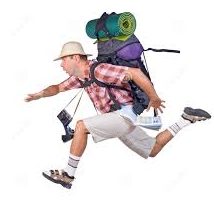 ~~~~~
See also:
~~~~
Be a Stop White Genocide "Repeater Rifle"!