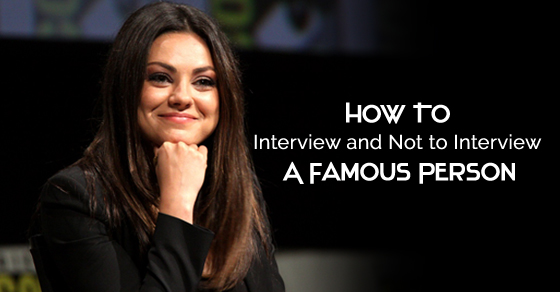 August 15, 2019
Do you tweet? Ask public figures those two questions.
You'll be helping to replace today's racist/anti-racist division of society with a pro-white/anti-white division of society.
Pro-whites oppose White Genocide, anti-whites support White Genocide.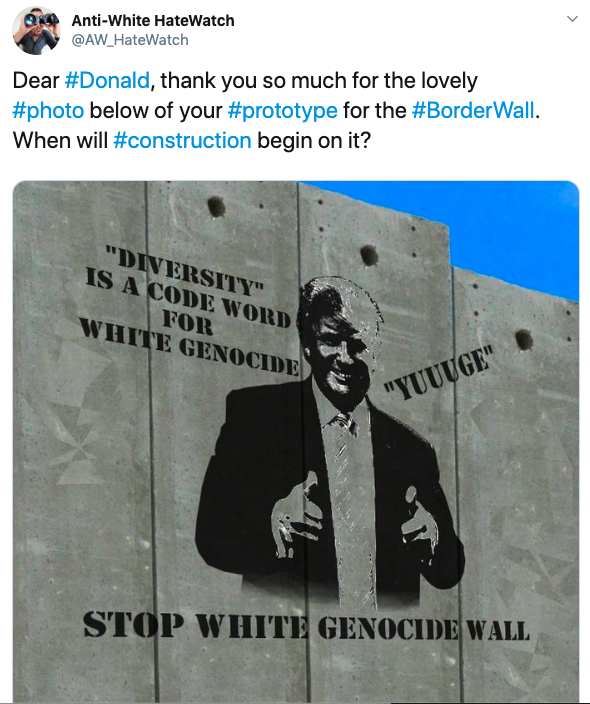 The main thing pro-whites should be doing with Trump is the same thing pro-whites should be doing with ALL celebrities that get heavy media attention: Associate Trump and all celebrities with the term "White Genocide" at every reasonable opportunity.
USE THE REACH OF CELEBRITIES to get the fact of white genocide into mainstream discourse and into the understanding of mainstream whites.
Of course give your true opinion, but it doesn't much matter tactically whether your opinion is that the celebrity slows White Genocide or accelerates White Genocide. The main point is to spread and normalize the term "White Genocide"!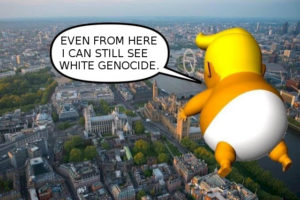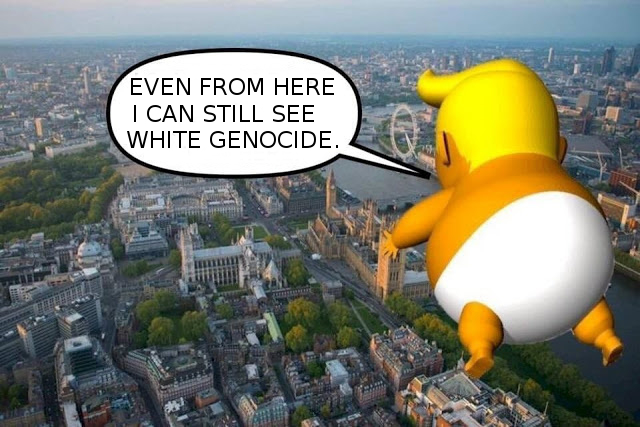 The pro-white version of the "baby Trump balloon."
.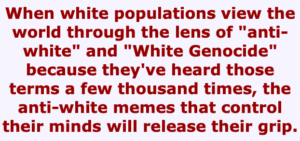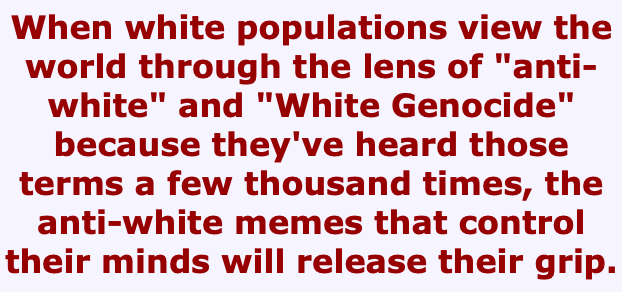 This post was contributed by our poster White GeNOcide.
Add initials to our White House message to keep it on display!