March 12, 2020
Comments made elsewhere by our poster White GeNOcide:
The American Freedom Party is going to make no significant dent in the coming election.
Nor with its present ho-hum name, will the election improve the party's standing or significantly increase its membership.
BUT, the party COULD use the election to spread the White GeNOcide message by renaming itself
The Stop White Genocide Party
That would also GREATLY increase the party's public recognition and give it some presence in the national political dialogue.
But the AFP board, Kevin MacDonald, Jared Taylor, James Edwards and others, fear the term "White Genocide" will mark the party as fringe.
Lol! Do they think that despite their prominent backgrounds of supporting White interests, a bland name will sneak them into "respectability"?
And a name or anything else can be normalized with enough repetition.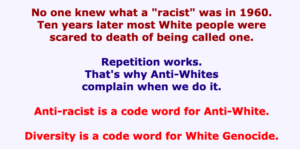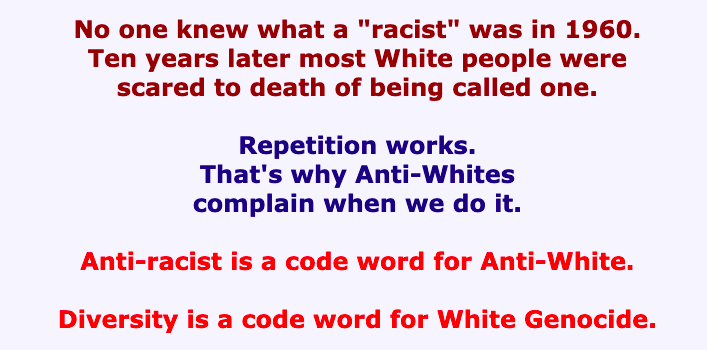 The name "The Stop White Genocide Party" will appeal to journalists, who want to arouse their audiences' interest rather than put their audiences to sleep:
"The Stop White Genocide Party replied that…" (exciting!)
"The American Freedom Party replied that…" (ZZZzzz)
~~~~~~
"If you want to be quoted, be quotable." ~ Bob Whitaker
~~~~~~
The Stop White Genocide Party – a lesson in electoral politics
___________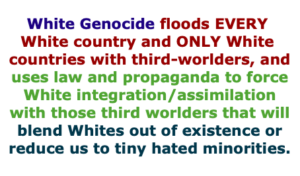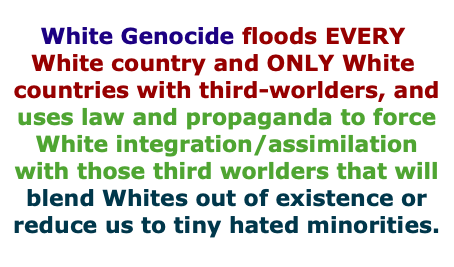 The graphics in this article are links