July 21, 2022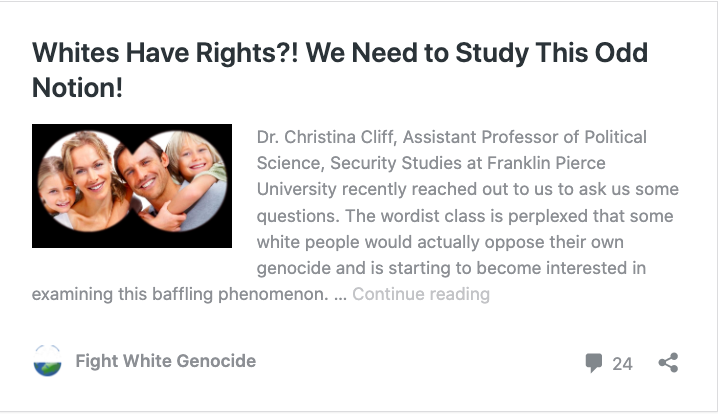 May the many thousands of you who read that article soon have an effective Stop White Genocide Party to support!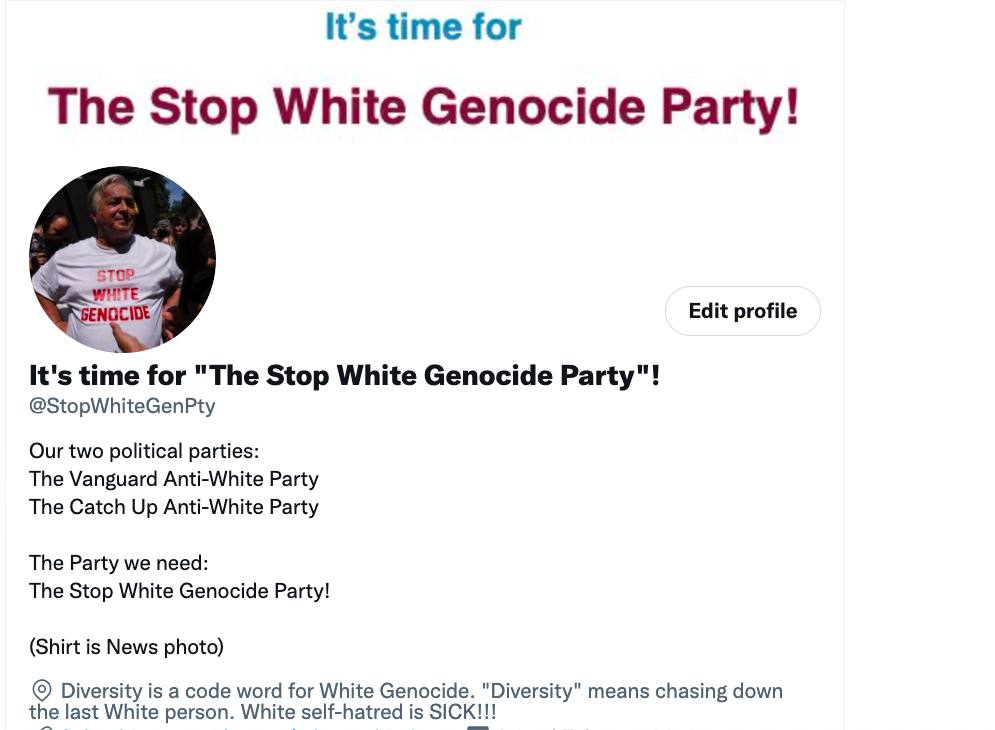 Our other very good articles about White Genocide may be helpful:
About White Genocide
Being clear on the core of White Genocide
Japan Goes Multicultural?
Mutual Assured Destruction of Whites
Is immigration forced adoption?
The following article is maybe my personal favorite!
Spotted Owl Supremacy?
This detailed article may be the one that best covers virtually ALL the protestations that anti-Whites make about White Genocide actually being a genocide:
Chris Rufo hates Critical Race Theory but loves White Genocide!
Bob Whitaker, our teacher, gives another of his excellent descriptions of White Genocide!
The Bizarro World of Anti-Whites
A few sentences from the first article made a fine "petition" that we displayed on the White House's website:
Bob Whitaker's Mantra is our foundational text on White Genocide, and is also our principal repeater document:
We've come a long ways in getting the terms "anti-White" and "White Genocide" into the public domain!
We still have a long way to go!
YOU CAN HELP!
Could you repeat that, please?

Bob Whitaker's Practical Politics: Your Stop White Genocide talking points, repeater phrases, memes — ready for you to repeat endlessly everywhere!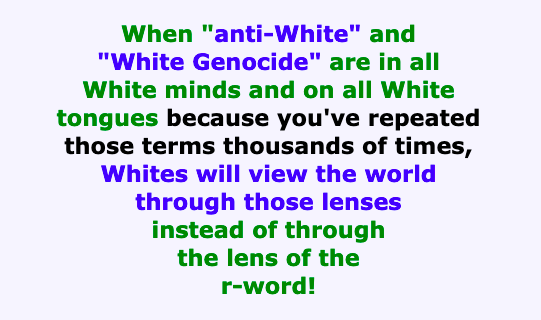 Do some anti-Whites tell you White Genocide isn't really genocide, because White countries are flooded with third-worlders just to get cheap labor and lefty voters?
Ask them if a murderer is excused for his murder if he does it just for money, or for whatever.
Here's some more graphics that everyone is welcome to use.

The graphics in this article are links.
---