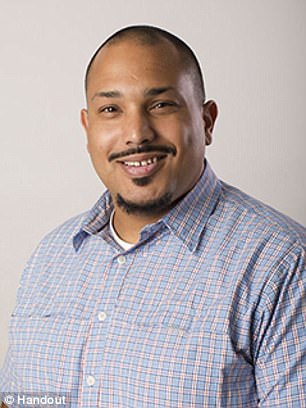 December 25, 2017
A few years ago when we were working hard to force the term "anti-white" into the mainstream, one of our BUGSer group often ended his comments on another site with this:
Recently a TV personality being interviewed by another interrupted himself to say,




"I'm not being

racist

, am I?"




It will be a better world when a TV personality interrupts himself to say,


"I'm not being anti-white, am I?"
I wondered if I would live long enough to see that.
But now, just a few years later, we have Prof Ted Thornhill of Florida Gulf Coast University defending his course "White Racism" by saying,
(Lol at that whopper!*)
We have an anti-white expressing public concern that his anti-white behavior might appear anti-white!
We made that happen, folks, by hammering the term "anti-white" over and over in the mainstream to force it's usage there.
Why that fights White Genocide is explained clearly in this brief article:
Now we're also hammering these memes:
White self-hatred is SICK!!!
"Diversity" means chasing down whites*
We'll hammer them over and over in the mainstream just like we did "anti-white" and "White Genocide," until that produces News articles with titles like,
"Professor insists 'White Racism' course 'does not teach whites to hate themselves'"
"Resettlement director insists that moving Somalis into Whitesburg 'is not chasing down whites'"
Sound absurd? Seven or eight years ago, imagining an anti-white using the term "anti-white" seemed absurd too.
First they laugh, then they curse, then they'll try to co-opt it. Stay the course.
~~~~
Let's end on a chuckle offered by Prof Thornhill:
"However, all people racialized as white derive, in some measure, material and psychological benefits by virtue of being racialized as white."
"'Racialized' as white"?! 🙂 On a hunch, I googled "genderized as male," but apparently mommy professors and other sophomores haven't received the memo to use that one yet. 
Wait for it.
In the meantime, Merry Christmas, everyone! 🎄
——————————————
*or, "Diversity" means chasing down the last white person