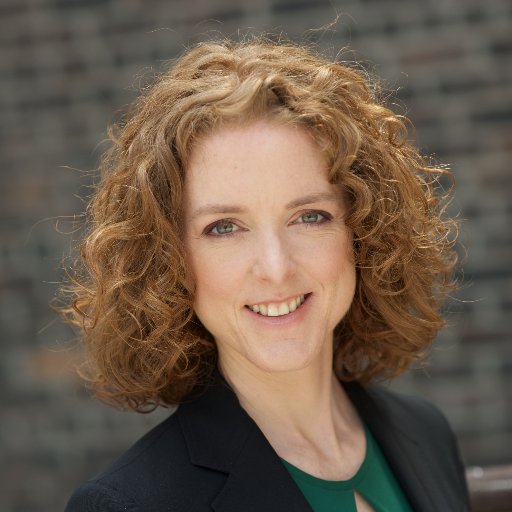 July 30, 2019
The Democratic Party has become impatient with white staffers who drag their feet in speeding up White Genocide. Meanwhile, Republican strategists scurry to match the Democrats' fervor for white genocide while keeping their white base.
Allison Jaslow (of the photo above) tearfully resigned her position yesterday as Executive Director of the Democratic Congressional Campaign Committee (DCCC), after having failed to make diversity her strength.
DCCC faces mass staff upheaval after uproar over diversity — Politico

The departures comes as chairwoman Cheri Bustos faces accusations that she has done little to address the lack of diversity in the upper ranks of the campaign arm.

The top [six] staffers at the Democratic Congressional Campaign Committee left their jobs Monday…

Allison Jaslow, DCCC executive director…resigned…Jaslow cried as she took responsibility for not doing enough to diversify the upper ranks as some staffers complained that neither she or her deputies were people of color.

[Chairwoman] Bustos…announced she will undergo diversity and inclusion training in the coming weeks…
Allison Jaslow, redemption awaits you! If you're white, dry your tears and proudly form an advocacy group, "White Anti-whites in Support of White Genocide"!

Become the proud poster lady for "White self-hatred is SICK!!!"

Hold high the banner of white anti-whites:

"'Diversity' means chasing down the last white person!"

Stand tall in your saddle and cry "Tally ho! After the white sons of bitches!"

No more weeping! Stand straight! Stand strong! Stand proud!
No country, no town, no group of any kind is allowed to be White.
"We have found some White people, chase 'em down, bring in minorities…"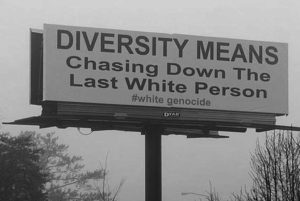 You've been chased down by diversity, Ms Jaslow. Unfortunately you won't be the last.
(Click on the billboard to view TV News clip about it.)