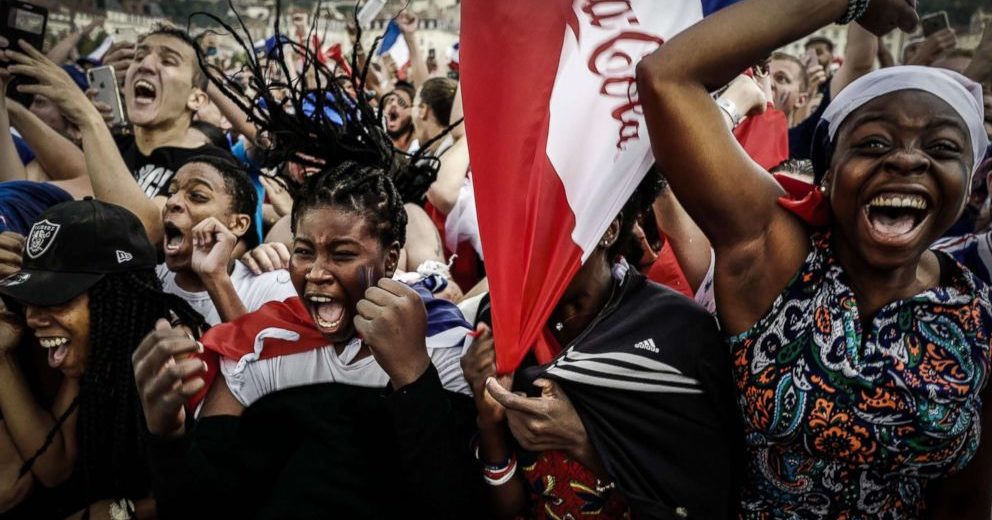 July 20, 2018
Carrying out White Genocide in plain sight requires some major changes in language, such as calling Africans "Frenchmen."
France's Ambassador to the U. S, Gérard Araud, had to remind The Daily Show's host Trevor Noah of that after Noah "joked" at the beginning of his show, "Africa won the World Cup!"
TONIGHT: Congratulations to Africa on winning the 2018 Men's World Cup! pic.twitter.com/ly1wxU1VzT

— The Daily Show (@TheDailyShow) July 17, 2018
Ambassador Araud's rebuke to Trevor Noah:
I heard your words about an African victory. Nothing could be less true…By calling them an African team, it seems you are denying their Frenchness…This, even in jest, legitimises the ideology which claims whiteness as the only definition of being French.
The French ambassador to the U.S. @GerardAraud criticized Trevor for congratulating Africa on France's World Cup victory. Trevor responds #BetweenTheScenes: pic.twitter.com/5nJklXRyY8

— The Daily Show (@TheDailyShow) July 19, 2018
Anti-white Ambassador Araud is on full alert against anything that could slow the progress of White Genocide in France.
White Genocide is the flooding of EVERY white country and ONLY white countries with non-whites, and then using law and propaganda to force white integration/assimilation with the non-whites that will blend whites out of existence or reduce whites to small minorities.
Not to worry, Ambassador Araud. Noah only reminded his hypnotized white audience that non-whites are magnificent, and you reminded that same white audience that therefore whites should welcome floods of non-whites to their national hearths and homes as admirable instruments of White Genocide.
Diversity is a code word for White Genocide
~~~~