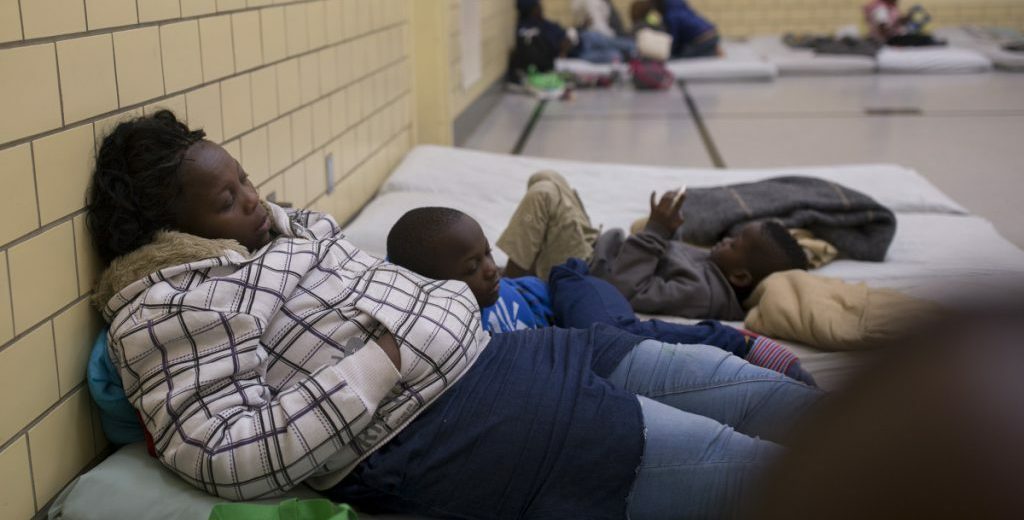 May 8, 2019
Excerpts from a long article in Portland's newspaper:
More asylum seekers arrive in Portland from southern border as city debates assistance – Portland Press Herald

A nonprofit shelter in Texas recently informed [Portland, Maine] officials that it was buying bus tickets to Portland for some asylum seekers who entered the U.S. at the Mexican border.

"I'm so sorry," Jennifer Long, executive director of La Casa Marianella in Austin, Texas, wrote to a Portland official in an email about the bus tickets. "We are in such a serious crisis at Casa that I had to call the mayor [of Portland] for backup."

Portland Human Resources Director Gina Tapp spoke up at a budget-setting meeting to criticize [Mayor] Strimling, who has said Portland welcomes new Americans such as those arriving at the southern border.

"I'm feeling like I need to speak up for my staff, who are so well-meaning and trying to do the best they can," Tapp said. "When you say 'bring them on,' it's bringing them to a place that is overcrowded and they're on mats. You're putting them in a terrible position. Please think about what you're asking of our staff."

"I believe the people of this city want us to welcome immigrants without question," [Mayor] Strimling replied.

Many families staying at the Texas shelter were asking to come to Portland because of the support the city provides and because of the immigrant community that has taken root here.

Last year, Portland officials warned that its family shelter was reaching a crisis level. The recent arrivals also are families who left sub-Saharan Africa before traveling through Latin America to reach the southern border. They applied for political asylum and are legal residents of the U.S. while authorities assess claims that the families face violence or persecution in their homelands, a process that typically takes years. Asylum applicants are not allowed to work for at least six months after filing, but also do not qualify for the same federal assistance that supports people who come to the U.S. as official refugees.

City councilors are discussing the future of social service programs such as the Portland Community Support Fund, which city officials and some immigrant advocates believe is the only such fund in the U.S. that provides local financial aid to some immigrants.

The fund covers asylum seekers who are ineligible for the state's General Assistance program, which is available to immigrants with valid visas or to those who have filed an application for asylum. GA provides vouchers for housing, food, medicine and other basic needs.

City officials are hoping that Gov. Janet Mills will take action to relieve pressure within the city. They're asking the administration to expand the GA program to cover the gap between when someone's visa expires and when the person files an application.
Eh, "families who left sub-Saharan Africa before traveling through Latin America to reach the southern border"…who paid for all this travel?
Hang in there, Portland. With the help of the many anti-white NGOs that are busily trafficking the third world into white countries, you may achieve the vibrancy of your fellow Maine city, Lewiston, while fulfilling your holy vows to the Church of Political Correctness to carry out White Genocide.