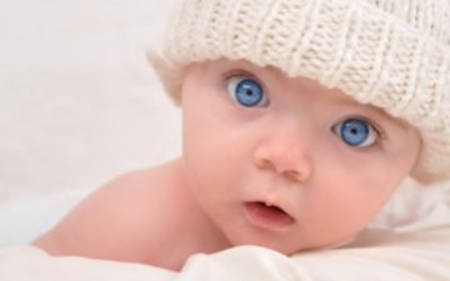 December 9, 2017
White countries are being flooded with third worlders, and laws and propaganda push our integration and assimilation with them. That raises the frequency of whites having non-white babies instead of white babies sufficiently to reduce us to very small minorities in our countries or eventually blend us out of existence altogether.
This is not "voluntary." We would have voted overwhelmingly against flooding our countries with the third world, and against the laws and propaganda that press our assimilation with that third world.
When races are compelled to live together they make babies together. Only an anti-White "white supremacist" would expect the White race to be an exception, especially when relentlessly targeted by an advertising industry and other propaganda that constantly urges the White race to intermarry.
Under normal conditions (no forced assimilation with floods of immigrants of other races), an overwhelmingly majority race wouldn't be threatened with extinction in its homelands by its infrequent marital unions with small racial minorities in those homelands. But anti-Whites have put White countries today under very abnormal conditions:
Bob Whitaker said it best in his Stop White Genocide Mantra. Feel welcome to use it or anything else on this site without attribution.
Note that the genocide is being carried out only against Whites. The races that anti-Whites are flooding into White countries to blend Whites out of existence will survive intact in their own homelands. No one is flooding African countries with millions of non-Africans! No one is flooding China with millions of non-Chinese!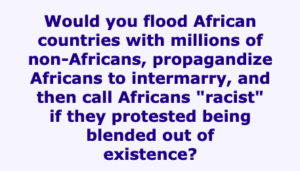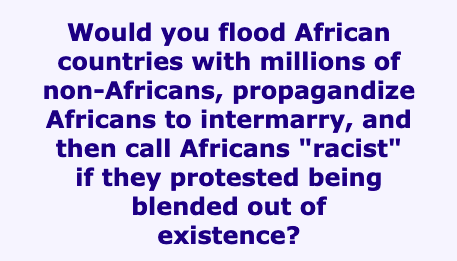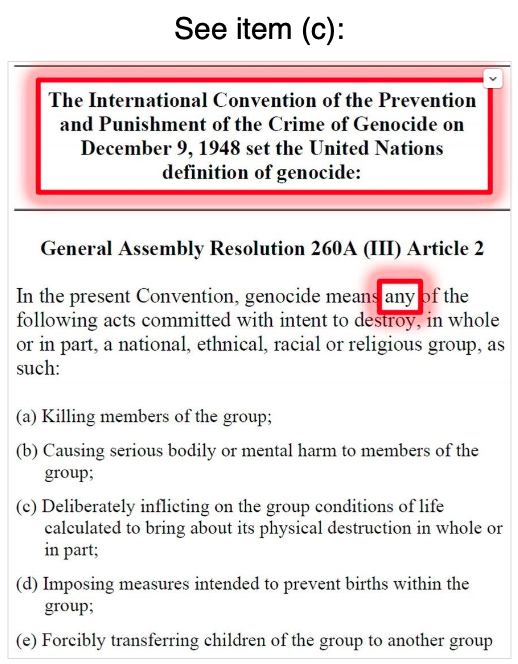 _________
The graphics in this article are links