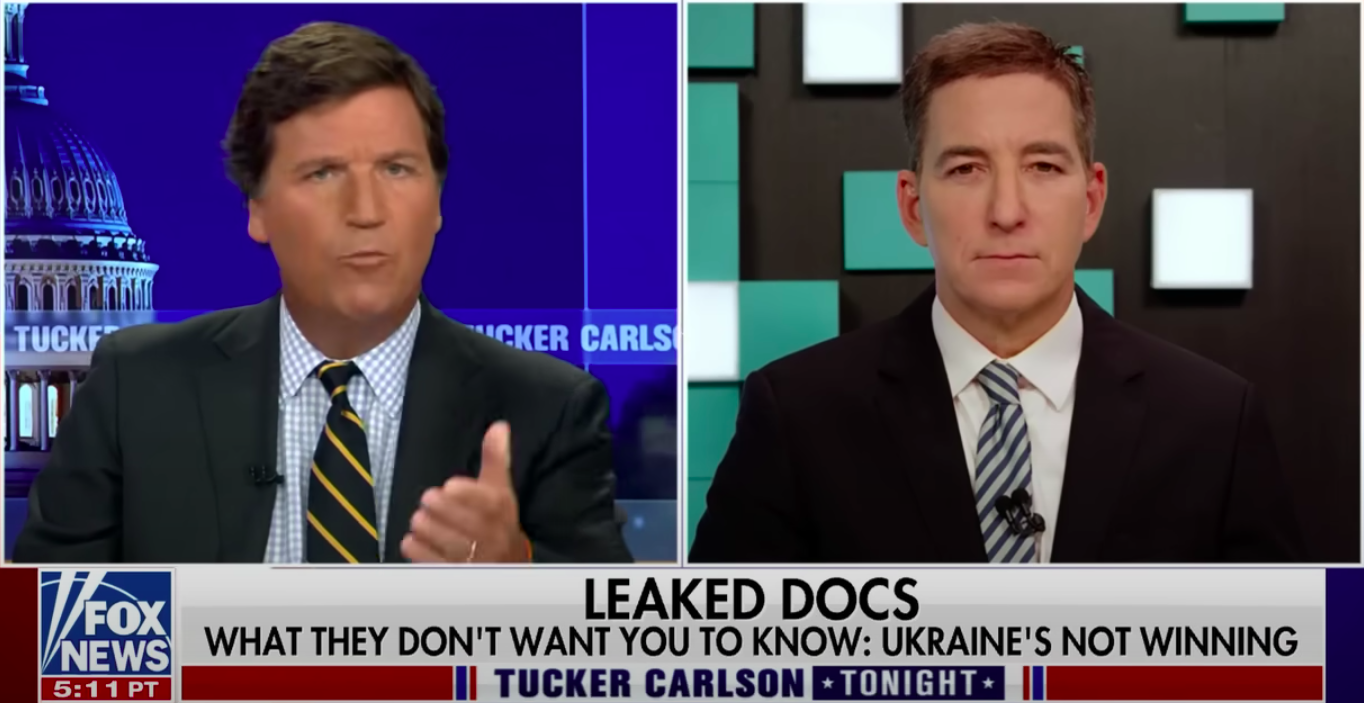 May 7, 2023
My hero Glenn Greenwald BETRAYED me! He turned out to be ANTI-WHITE!! By God, this'll show him!!
Liking Glenn Greenwald must be a flaw in my character, since like other prominent figures who supposedly oppose the anti-White regime — e.g. Tucker Carlson himself — Greenwald actually sides with the regime in fundamentally supporting anti-Whiteism.
And anti-Whiteism softens up Whites for White Genocide.
So maybe I don't like him so much anymore.
The statement by Tucker that Greenwald finds "problematic in the extreme," at least with no context available for it as Greenwald says, is the sentence I've put in bold in this private text message that Tucker sent to a producer at Fox News:
Tucker Carlson's Text to a Producer
EXHIBIT 276
Tucker Carlson January 7, 2021 — 04:18:04 PM UTC
A couple of weeks ago, I was watching video of people fighting on the street in Washington. A group of Trump guys surrounded an Antifa kid and started pounding the living shit out of him. It was three against one, at least. Jumping a guy like that is dishonorable obviously. It's not how white men fight. Yet suddenly I found myself rooting for the mob against the man, hoping they'd hit him harder, kill him. I really wanted them to hurt the kid. I could taste it. Then somewhere deep in my brain, an alarm went off: this isn't good for me. I'm becoming something I don't want to be. The Antifa creep is a human being. Much as I despise what he says and does, much as I'm sure I'd hate him personally if I knew him, I shouldn't gloat over his suffering. I should be bothered by it. I should remember that somewhere somebody probably loves this kid, and would be crushed if he was killed. If I don't care about those things, if I reduce people to their politics, how am I better than he is?
https://www.nytimes.com/2023/05/02/business/media/tucker-carlson-text-message-white-men.html
Fox claims that that text message is a large part of why they fired Tucker, but Greenwald  argues interestingly and convincingly that probably Tucker was fired because he expressed such strong opposition to the U.S. government's involvement in the Ukraine war.
Greenwald also excoriates Fox for releasing the text without context, and at a time when Tucker probably can't respond in detail for legal and maybe other reasons.
But here's Greenwald's personal reaction (at 37:47 minutes) to the "It's not how White men fight" remark:
"Looking at this text in isolation, I find [that sentence] problematic in the extreme…I assume Tucker will answer this and explain what he meant in due course. I have no doubt that he will."
Good grief!
"PROBLEMATIC IN THE EXTREME"??!!
That's completely absurd!
Can you remember life before anti-Whites put in place this madness of White men not being allowed to say anything? Many people will think Greenwald's reaction appropriate, which indicates the degree to which anti-Whiteism has become normalized as the proper mental outlook for all upstanding citizens.
Surely Greenwald realizes that not even a ripple would appear in the national discourse if a prominent Black man said, "It's not the way Black men (whatever)"!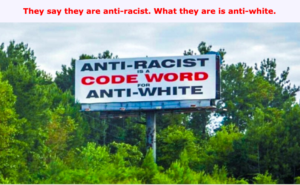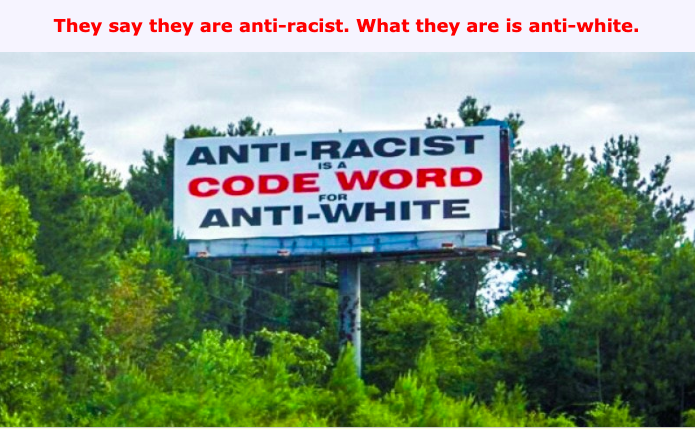 Also, Greenwald's prim assurance that Tucker will eventually "explain what he meant" — excuse me while I throw up! — will a Black man who says "it's not the way Black men (whatever)" be asked to explain himself before the holy gods of "anti-racism"?
No, because "anti-racist" is just a code word for anti-White.
Greenwald's whole reply is beyond ridiculous, but these are the times that anti-Whites have us living in. If Tucker were to say that White men overwhelmingly created modern civilization, that obvious truth would now be regarded as a slur against other races.
It's ridiculous that virtually all the public figures who claim to be dissidents against the ruling anti-White regime actually support anti-Whiteism themselves!
Here are just three examples:
Hey, Tucker Carlson! Will you call God a 'Nazi' for programming humans to love their race?
Chris Rufo hammers "colorblindness" to slip support for White Genocide into DeSantis's campaign
"Conservative" gatekeeper Charlie Kirk blocks White Genocide awareness
We have to somehow get out from under these cucks and the anti-White poison they insert into everything they do!