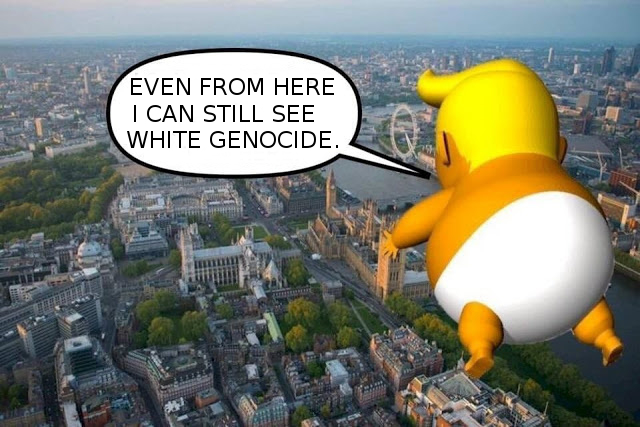 May 27, 2023
Tell all the candidates that you are eager to hear them explain how they will stop White Genocide! Tweet them that they must sign up for the debate!
Maximum publicity for our debate is maximum publicity for the fact of White Genocide!
There is no issue more important than stopping the flooding of White countries with the third world, and stopping the use of law and propaganda to compel White assimilation with that third world that will blend us out of existence or turn us into tiny hated minorities.
But our anti-White politicians avoid that issue and never even speak of White Genocide!
Candidates who won't sign up for the debate must have their noses rubbed in the fact that they are anti-White phonies who care nothing about the survival of the founding population of the country they want to lead.
Keep the question of how they will stop White Genocide in front of them, and in front of the mass of people who observe them.
If they won't sign up for the debate, they must cop to this: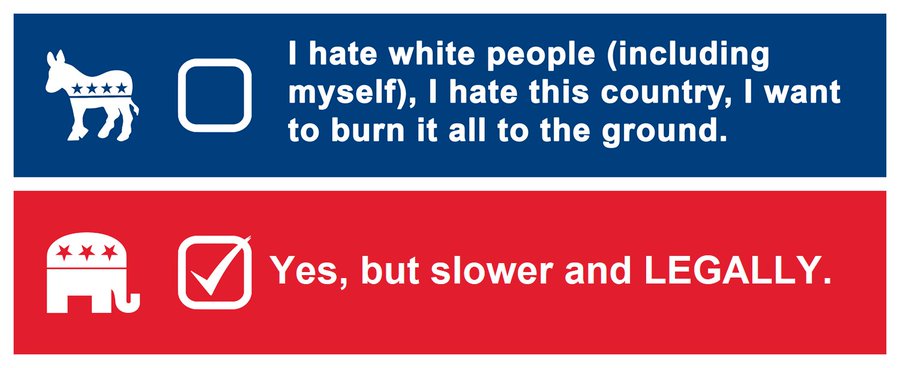 Trump will say that he'll stop White Genocide before breakfast his first morning in office. DeSantis may possibly travel abroad for consultation and then declare that opposing White Genocide is "hate speech."
Both of these guys, and all the rest will need to be pressed!
And don't neglect to ask Biden and the Democrats too, "How will you stop White Genocide?" We should tweet that question to every person on the left!
See you at the debate!
I'll create some simple graphics you can tweet or use elsewhere to spread this invitation if you wish.
This one could be attached to any tweet about anything, since it's addressed to a general audience: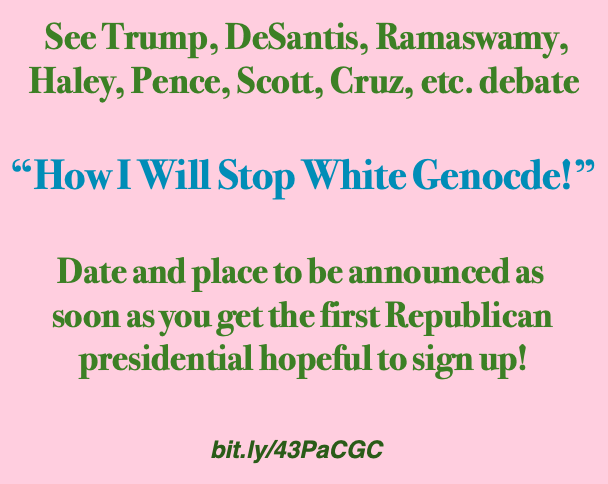 Don't forget what we're doing here. We're spreading the fact of White Genocide.