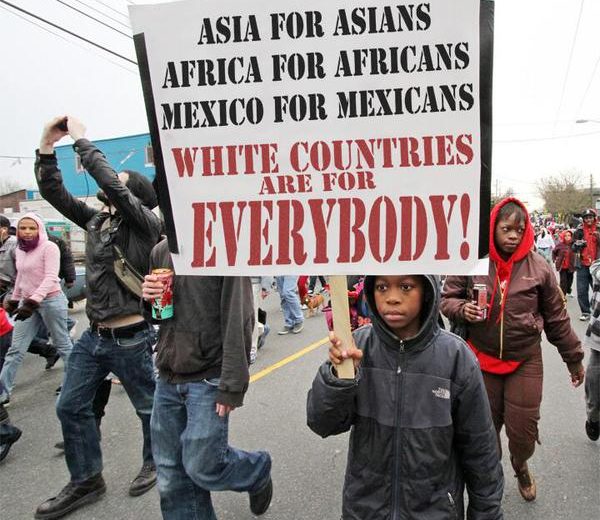 April 18, 2018
[12-22-18:  The White House Meme Team plans to submit messages to the White House on the FIRST of each month resuming February 1, 2019. Those messages as well as recent ones can be seen at Stop White Genocide memes at the White House, and we encourage everyone to drop by and add initials to the new message(s) each month. Each new message will also be displayed in its separate new thread, so it will be very visible here. Thank you for the support from Pledge Takers and all others! 🙂 We were unable to get enough Pledge Takers for the "September 1" message below to be submitted,  but the new system has been working well so far.]
Many thanks to you Pledge Takers whose initials are helping display "White self-hatred is SICK!" on the White House's website, along with "Defund refugee resettlement agencies."
We request all of you to please remain Pledge Takers for our submission on
September 1!
Quote:
WE THE PEOPLE ASK THE FEDERAL GOVERNMENT TO TAKE OR EXPLAIN A POSITION ON AN ISSUE OR POLICY



Halt our "Asia for the Asians, Africa for the Africans, white countries for everybody" immigration policy




.


"Anti-white" is the word that best describes present U.S. immigration policy, which is projected to reduce whites to a minority in the U.S. in just a few more decades.That fact is applauded by demoralized whites who don't understand that white self-hatred is SICK. They've been trained to think that white self-hatred is virtuous, while all other races are taught that virtue lies in taking pride in their race.We ask the administration to formulate immigration policy that will move the proportions of the races in this country back toward what they were before the 1965 immigration act.To mobilize the white population to support that policy, we urge the White House to launch a nationwide campaign to publicize the fact that white self-hatred is SICK.Thank you.
We ask for 200 more of you  to pledge to initial that message when we submit it for display on the White House website

September 1!
Just say "I'm in," or some such in a comment below.
We will send you reminders on September 1
Please go to theWhite House site right now and add initials to a couple of messages there that you like, to see how easy and relatively anonymous it is. You don't need to enter more than just initials in the name boxes!
It will take awhile for the initials to be counted.
Anyone anywhere in the world can participate!
If you are already a Pledge Taker, there's no need to pledge again, but feel welcome to comment!
Thank you!
~~~~