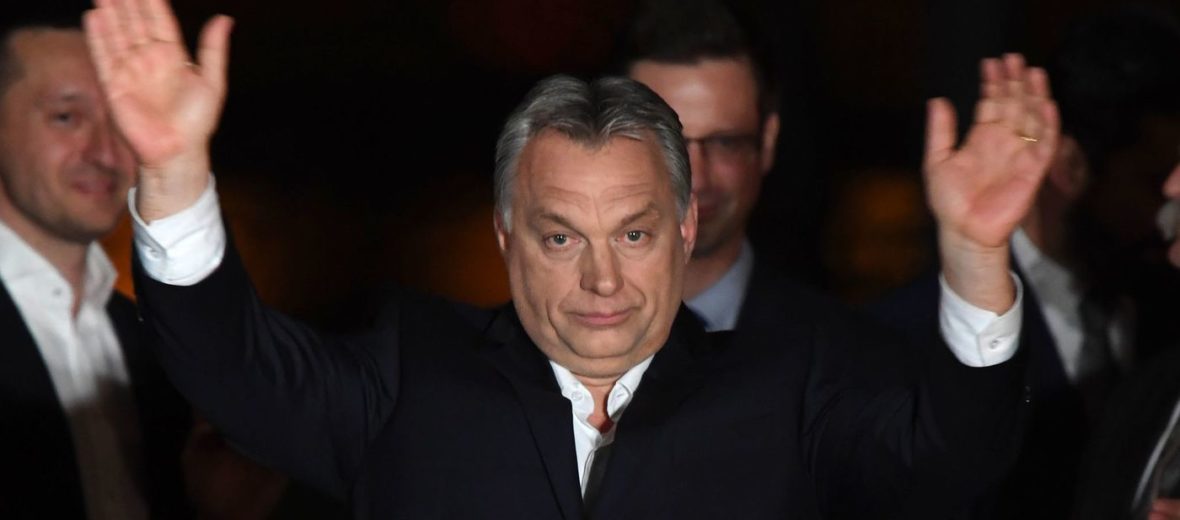 April 9, 2018
Most white Americans would be surprised to learn that there's a country in Europe whose newly reelected third-term prime minister has been leading his nation in standing firm against White Genocide.
The day before he was reelected by a large margin, Viktor Orban was interviewed by the Hungarian daily Magyar Idők:
"…the defence of the country and the fight against migration form the core of our message.

"…we will maintain our current standpoint and declare that Hungary belongs to the Hungarian people, and that we alone have the authority to decide whom we wish to live alongside. In other words, whether or not we will be an immigrant country."

"As Prime Minister of Hungary I built the border fence, defended the border and in Brussels rejected the resettlement of immigrants. But the danger has not yet passed: it is still hammering on our door. Tomorrow we must decide on Hungary's next few decades; and if we make a mistake, we will not be able to correct it later."

"George Soros finances a network. This network has enormous influence among Brussels [i.e. European Union] decision-makers. He also finances a great many media outlets and organisations, and these work in coordination to urge for policies throughout Europe which would facilitate and increase immigration…opposition politicians accept funding from George Soros, who employs thousands of people in Hungary and spends millions of dollars on shaping Hungarian politics."
NGO's [non-government organizations] in Hungary that work on behalf of continuing immigration into the country, and are funded in part by donations from abroad, were given a heavy tax in Orban's preceding term.
The Trump administration could similarly take action against the army of NGO's in this country who not only violate the law in paying no taxes despite their political activism in immigration and other policy areas, but also actually receive Federal funds in order to violate the law!
Find them, fine them and tax them, Mr. President!
So readers, there's two topics to tweet to Trump and to other public figures:
Support and emulate Viktor Orban and his people who have said NO to White Genocide.
Prosecute all organizations in the U.S. who violate their tax-deductible status by supporting White Genocide.
Be a Stop White Genocide "Repeater Rifle"!
2-20-19. Please see also:
Swedish minister slams Hungary's failure to support White Genocide in Europe — compares Hungary's support of native Hungarian families to 1930s Germany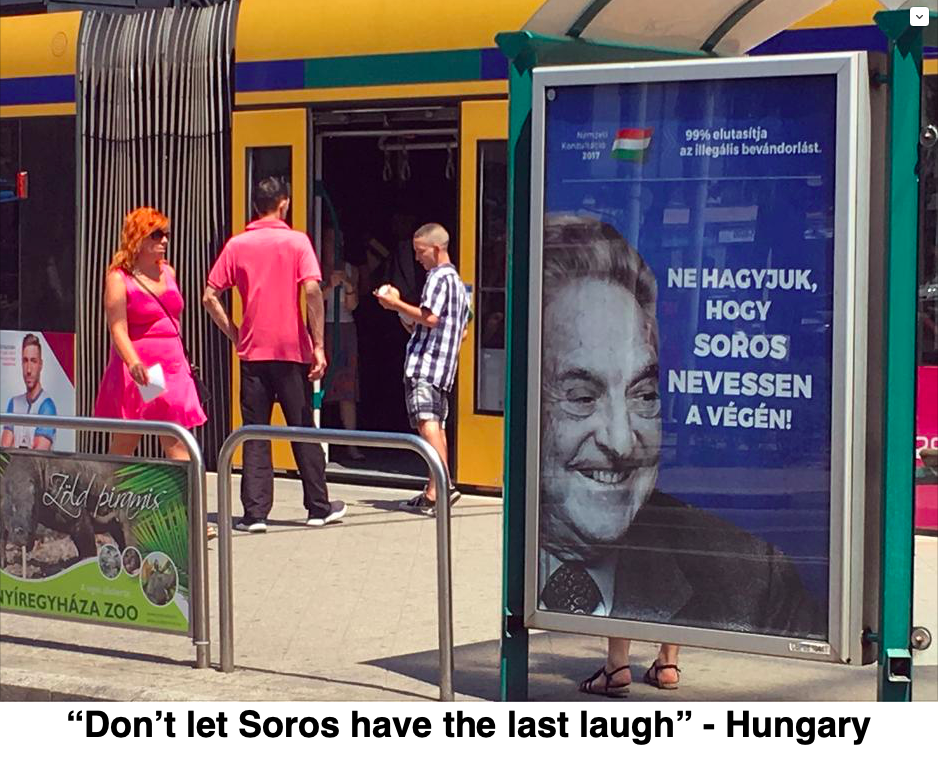 But in America, when former Speaker of the House Newt Gingrich tries to speak of Soros on phony Fox News, the Fox hosts cut him off.