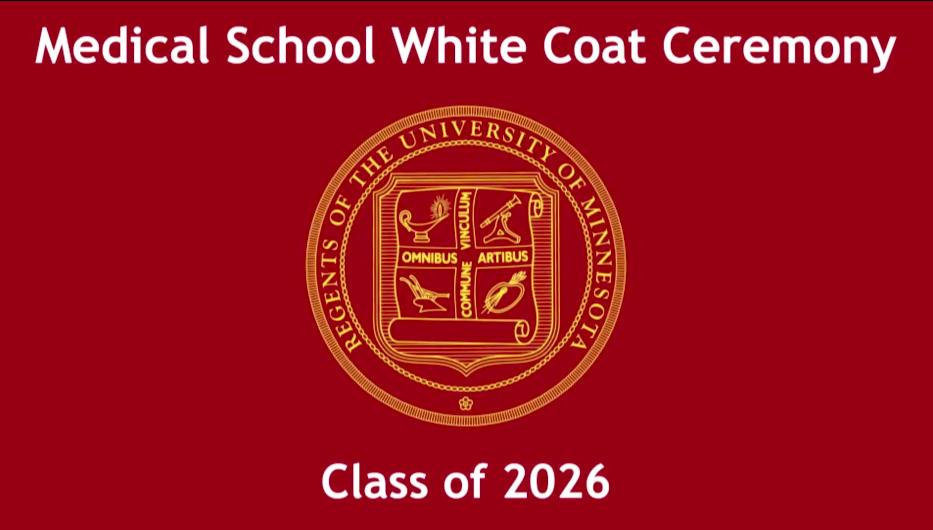 October 12, 2022
Eh?! The White man's medicine has a lot of problems today, but I doubt this "woke" oath has anything to do with that! (I note the unquestioning support given elsewhere in the oath ceremony to today's mask/vaccine orthodoxy.)
This oath is just another example of today's pervasive anti-Whiteism that anti-Whites spread to make their task of carrying out White Genocide easier.
Today's anti-White critical race theory, and today's project of attacking White schoolchildren mentally and physically by having them question their gender, both make their appearance in the oath:
"We recognize inequities built by past and present traumas rooted in white supremacy, colonialism, the gender binary, ableism, and all forms of oppression."
Are you wondering what "gender binary" means? Get hip, dude, before the gender police send you to reeducation camp!
"Our institution is located on Dakota land. Today, many Indigenous people from throughout the state, including Dakota and Ojibwe, call the Twin Cities home; we also recognize this acknowledgment is not enough. We commit to uprooting the legacy and perpetuation of structural violence deeply embedded within the healthcare system."
"this beautiful final oath that we will read together" begins at time 1:41:11.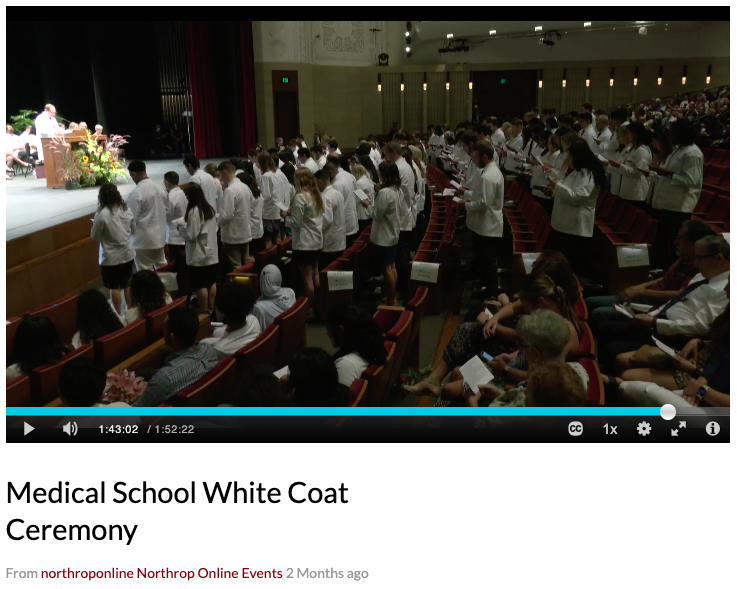 The White Coat Ceremony, in which each incoming medical student dons his first white doctor's coat, was begun in the 1990s and is now an annual event at many medical schools.
Whoa! If you thought the "wokeness" in the oath above was intense, check out the oath recited by Washington University's incoming medical students in 2020!
Whew!
I watched the whole ceremony at University of Minnesota, and it was all very warm and sugary. It reminded me of the very pleasant, very cared-for feeling I get at my own medical appointments today.
That feeling is good for my health, but it could be bad for my health if it were to lull me into following bad medical advice.
Bad medical advice today hides itself behind the same humanistic ideal that White Genocide hides behind: extend loving, empathetic care to all human beings. (So invite the whole suffering world into your country to blend you out of existence.)
These oaths stir together into a single mix the humble helpfulness of the new doctor class (which is possibly a good thing) with the degraded humbling of the White medical students by requiring them to recite the litany of White "sins" that anti-Whites use to justify White Genocide.
In effect, White medical students are being required to pledge that they will support White Genocide!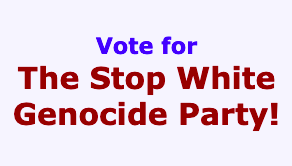 The graphics in this article are links