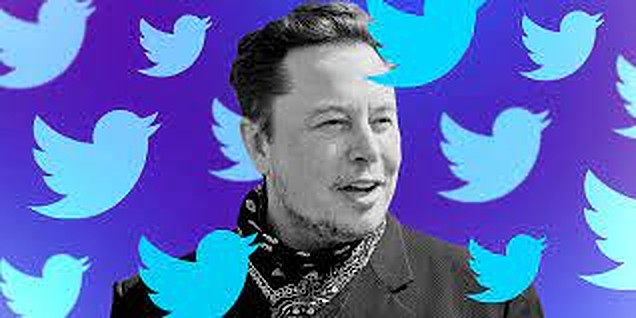 May 21, 2022
Is Elon Musk really pro-White? Let's give him the benefit of the doubt!
The question in our title was answered by one of our banned "Stop White Genocide" Tweeters: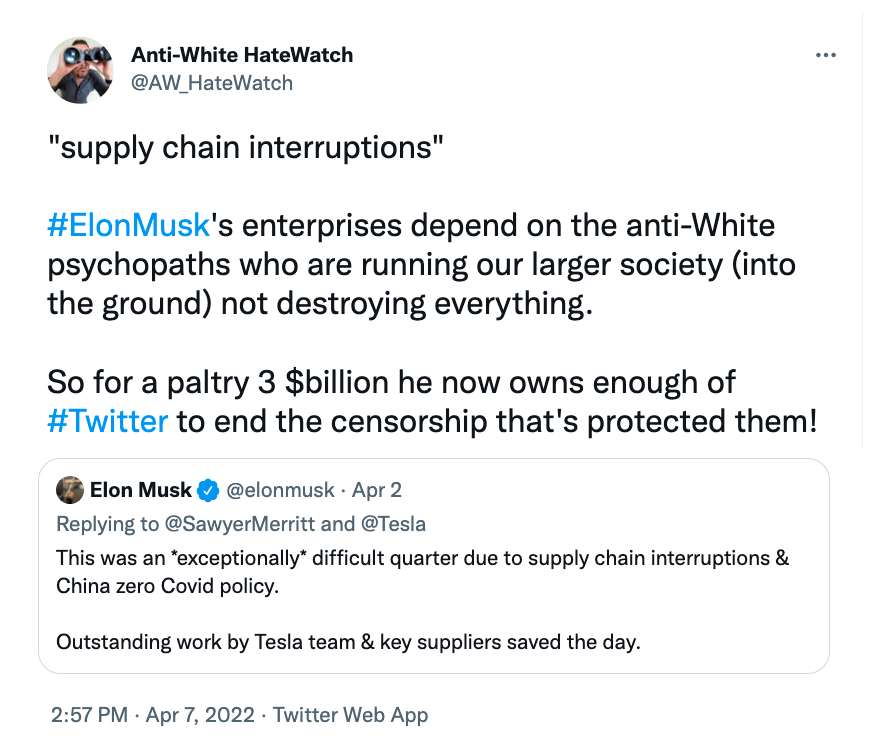 Musk's own answer to our title's question is similar: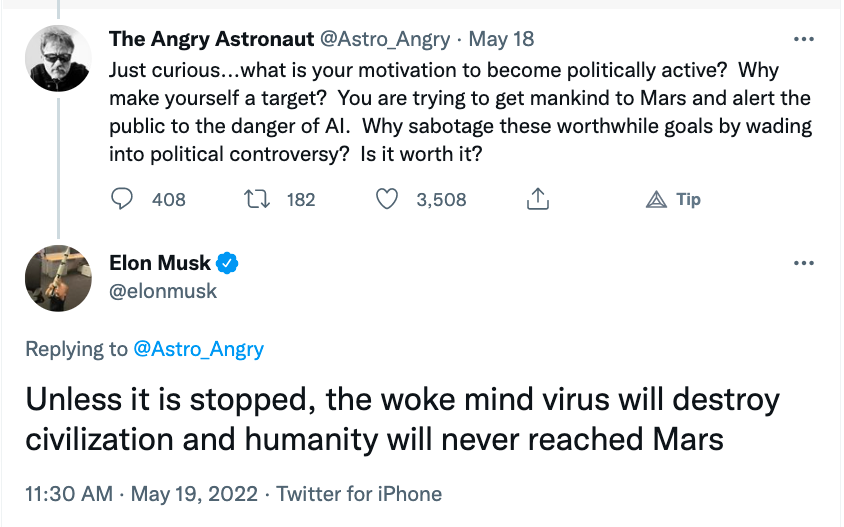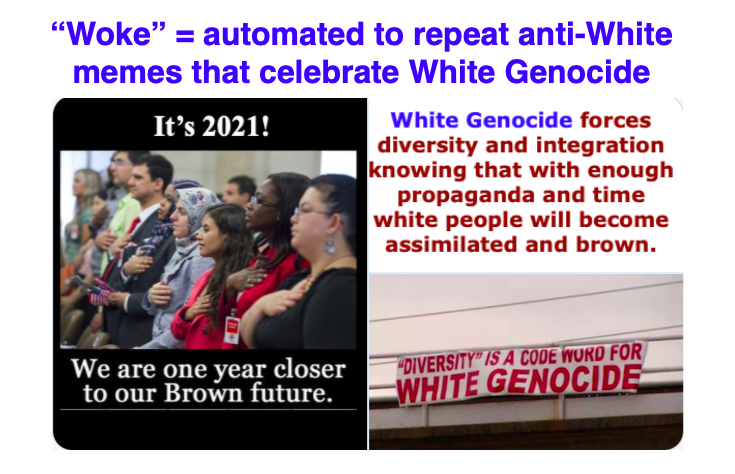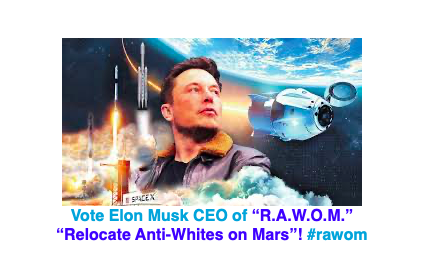 The anti-White "woke mind virus" and the coercive and lying anti-White regime it protects are:
"…simply incompatible with a free speech public square. It's an existential threat, in the most literal meaning of the term, when it comes to the regime and its major stakeholders." ~ Darren Beattie in the Steve Bannon interview below.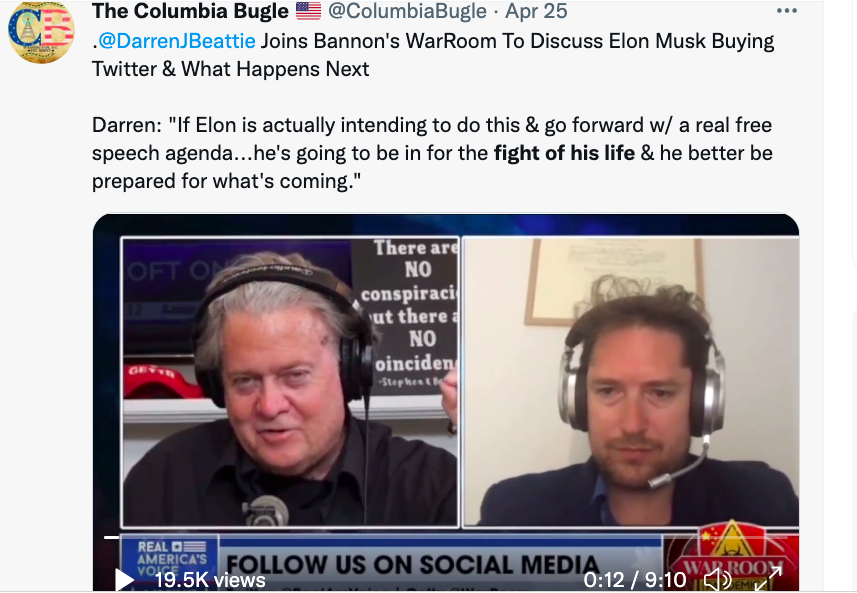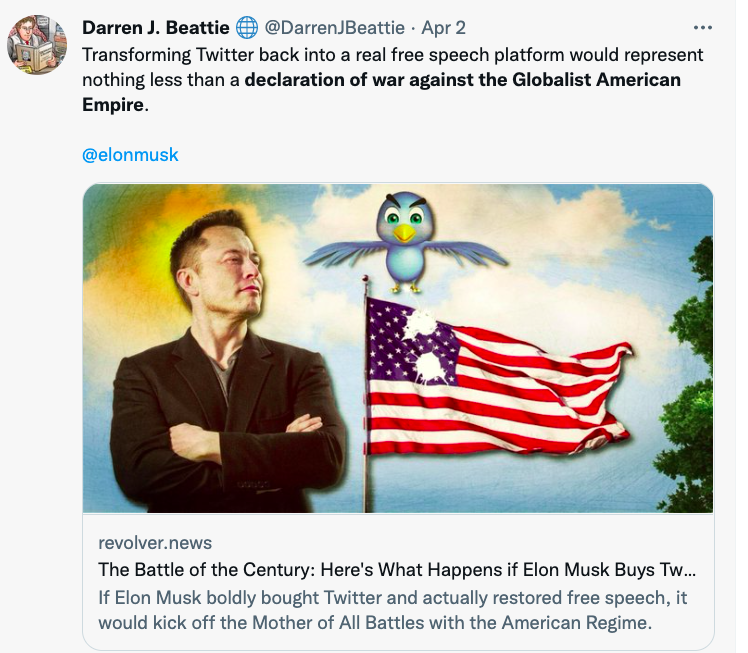 The regime's war against Musk has apparently begun. This short article is just to stress that what Musk is trying to do with Twitter is extremely important to the survival of the White race and the civilization it created.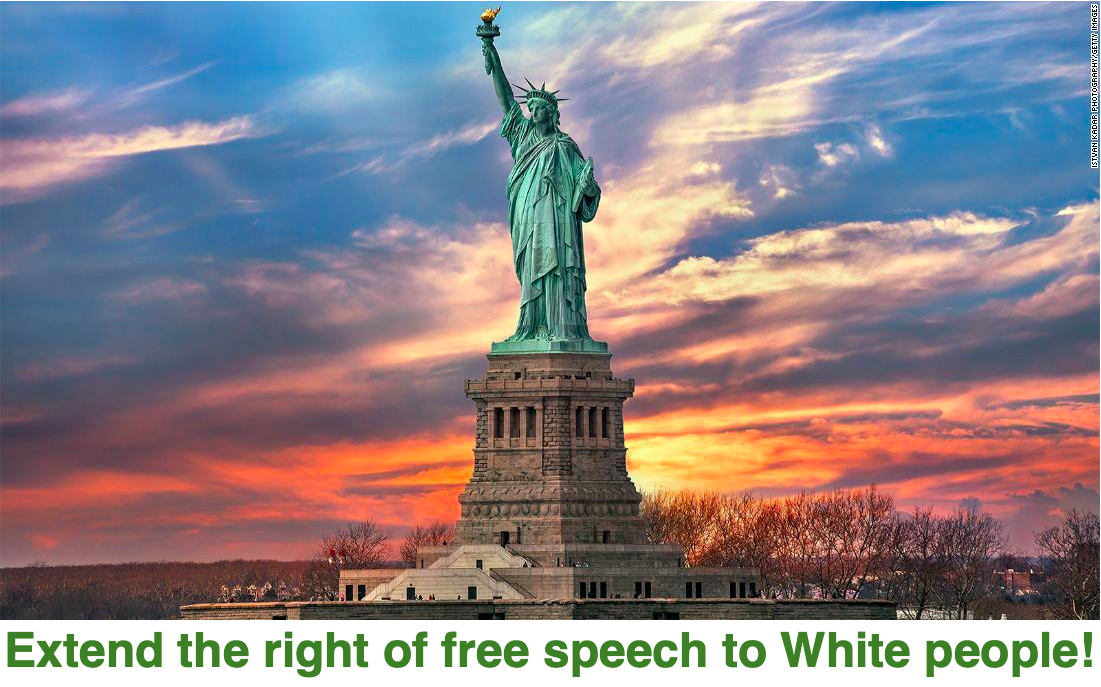 @elonmusk's tweets are a pleasure to read, and @DarrenJBeattie's investigative articles on his Revolver News are bringing us a much fuller picture of our ruling system.
We're ruled by anti-Whites who aim to complete White Genocide and enslave the rest of the world.
The last two graphics are links
See also:
Twitter vaporizes 15 "Stop White Genocide" accounts overnight, as Elon Musk calls for free speech!