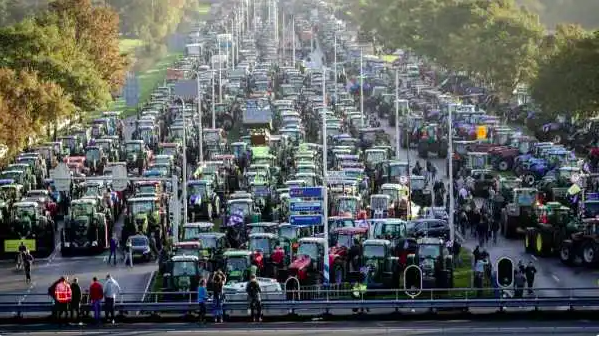 March 4, 2023
[This first appeared on 7/6/22 in our longer article White Genocide Snapshots! The struggle it describes is now taking place also in Belgium, as reported today by Revolver News]
See end of this article for a very encouraging update! — 3/17/23
Anti-White globalists of the World Economic Forum (WEF) now hold critical positions throughout Western governments, as affirmed by WEF head Klaus Schwab.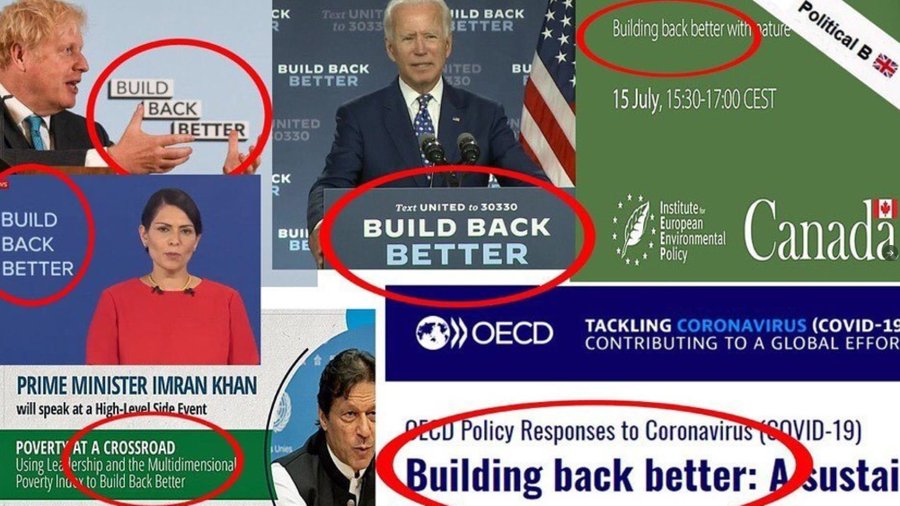 Click on that graphic to watch Western leaders announce that they're all "Build Back Better" puppets of the WEF!
The WEF wants to complete White Genocide and rule over the rest of humanity in a bug-eating "utopia."
They've chosen the hugely meat-exporting Netherlands for their first openly total war on Western food supplies, under the excuse of "fighting climate change."
Dutch Farmer's Are in Full Revolt Over WEF Control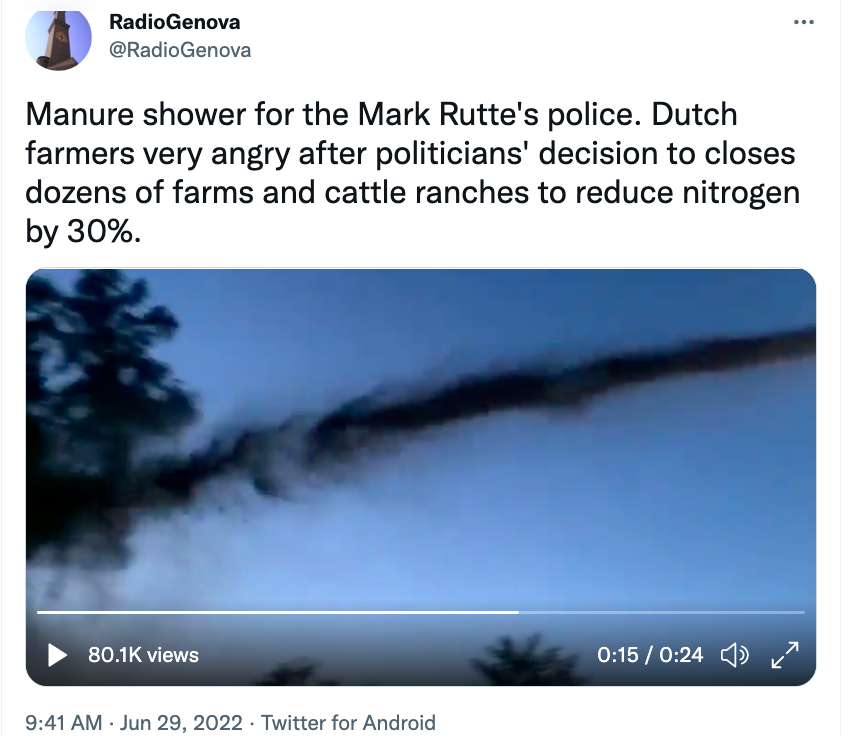 "The Dutch protesters are pouring manure on government offices, flooding streets, and becoming all together ungovernable. This uprising is in response to the WEF controlled government shutting down farms to 'save the planet.'
Mark Rutte, Prime Minister of the Netherlands, explains why @WEF innovation hubs are an inventive agricultural solution, during the "Transforming Food Systems and Land Use" panel, at #DavosAgenda.@MinPres

Watch now: https://t.co/EuWbyQpfpc pic.twitter.com/amGrhqRIo8

— World Economic Forum (@wef) January 27, 2021
There you have it. The governmental head of the Netherlands is a WEF puppet. So is the U.S.'s Biden. So is Canada's Trudeau. And so on, and it's not just heads of state. You can be sure that the Netherland's government like other Western governments is riddled with these spiritual zombies who support White Genocide.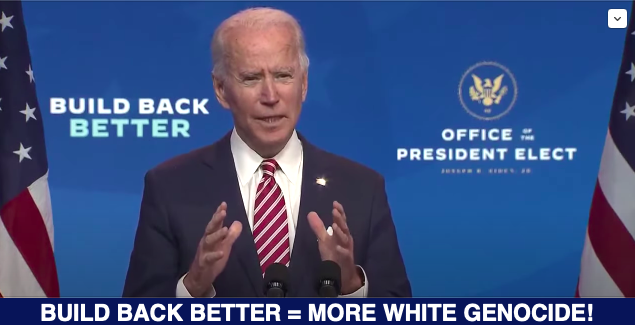 Recall what White Genocide is: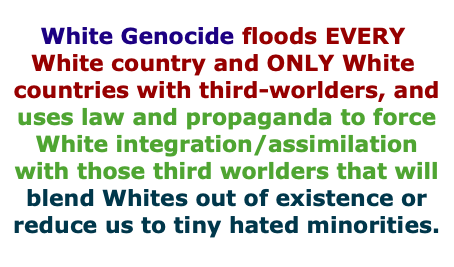 The WEF coos lullabies to gently plant support for White Genocide in our minds: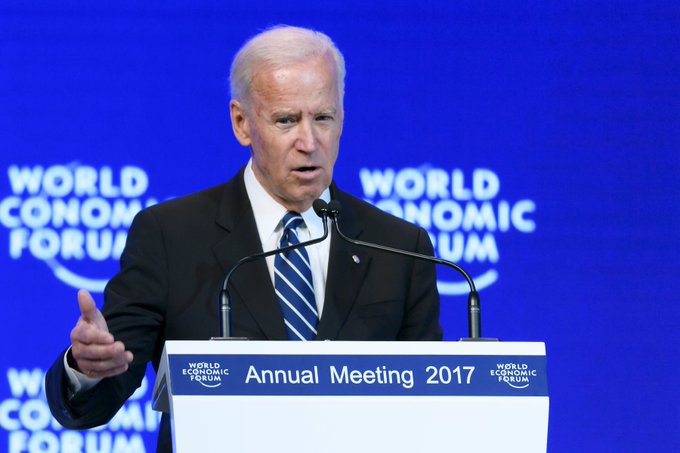 __________
I'll try to find out during the next few days what the situation is now in the Netherlands 7 months after the demonstrations.
_____
3/17/23 Finally we have an update, a very encouraging one, after some more recent demonstrations by Netherlands' farmers!
From Revolver News:
Globalists caught with their pants down: right-wing Dutch farmers just caused a political EARTHQUAKE…
🇳🇱 The #Netherlands woke up to a political earthquake Thursday after a farmers' protest party won key elections, throwing the government's environmental policies into doubt.@leomcguinn reports ⤵️ pic.twitter.com/2jWPEUgExk

— FRANCE 24 English (@France24_en) March 16, 2023
See first comment below for a different opinion about the last item.