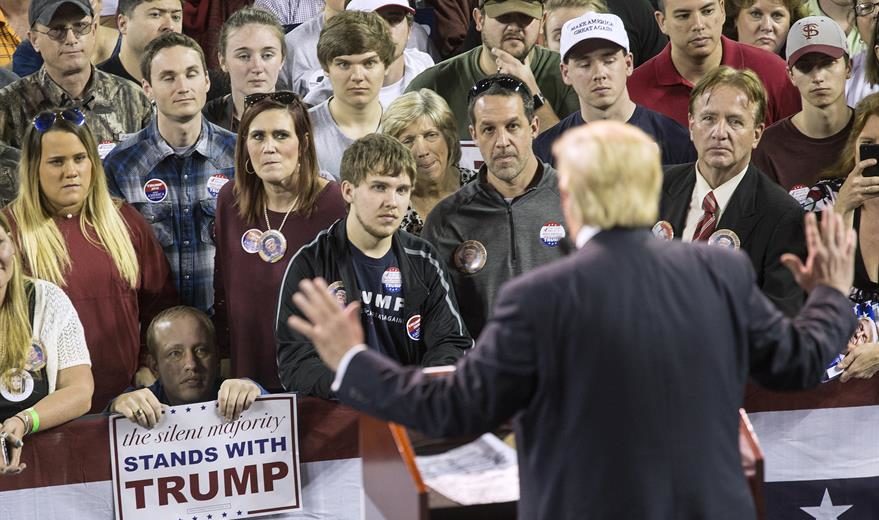 February 18, 2018
Trump never mentions the group that elected him: whites.
Whites are presently unmentionable in the United States of America.
But hey, whites are at the same time this country's number 1 topic of "discussion"!
Code words that refer to whites and to whites only are used to hammer the evil of whiteness 24/7.
A discussion of "hate" is understood to be a discussion about WHITES.
A discussion of "racism" is understood to be a discussion about WHITES.
Anti-racist is a code word for anti-white
Public reference to whites is confined to negative code words like "racist" and "hate," or to derogatory terms like "white supremacist" and "white privilege." 
Terms that were once completely neutral, like "white people," "whites," or "white folk" have been retuned by anti-whites to sound at least slightly "racist."
President Trump, the next time you say, "I love the Mexican people," please add, "I also love the wonderful American White people who elected  me." That will strengthen American whites' sense of identity, and cause anti-whites' hatred of whites to explode into a white-hot fury that shows their white-hating nature to everyone.
But President Trump, you will accomplish even more if you will just step up your White Genocide game —  you retweeted a twitter user with the handle "WhiteGenocideTM," so why not just say, "I love the Mexican people, but I don't want them to be used to commit White Genocide in our country."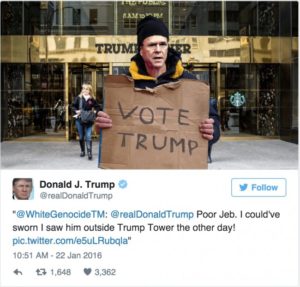 So readers, what do you think? Can President Trump slow White Genocide more effectively by simply mentioning white people, or should he wake up his voters to White Genocide? 
Let the president know which option you prefer him to immediately take!
~~~~
Put these in your toolkit!
Your Stop White Genocide Memes — ready for use!
________
"The fundamental question of our time is whether the West has the will to survive. Do we have the confidence in our values to defend them at any cost? Do we have enough respect for our citizens to protect our borders? Do we have the desire and the courage to preserve our civilization in the face of those who would subvert and destroy it? We can have the largest economies and the most lethal weapons anywhere on Earth, but if we do not have strong families and strong values, then we will be weak and we will not survive." ~ Trump in Poland: Transcript of Warsaw remarks
_________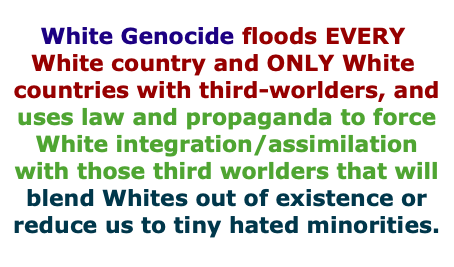 That last graphic is a link