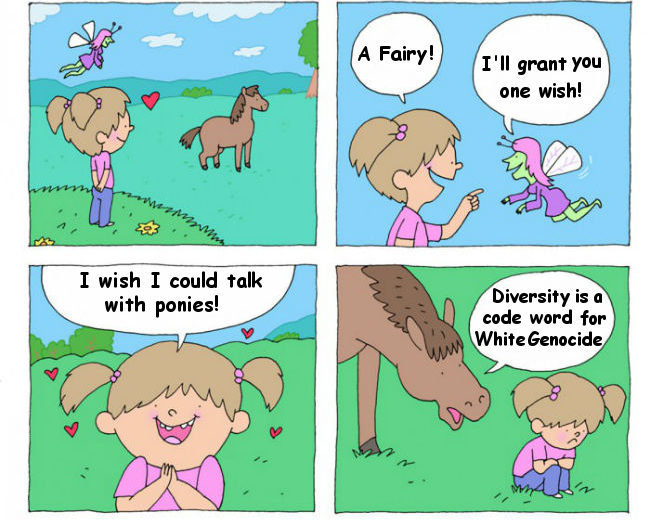 October 8, 2019
With enough response, we'll plan a fresh "Timeless Tweets to Retweet" every several weeks.
The tweets may not always be timeless.
Twitter is today's busiest public square! We hope this is an easy and pleasant way to help us spread Whitaker's Mantra and its supporting Stop White Genocide memes!
Why do you anti-whites never talk about making Africa less black by flooding it with millions of non-blacks and assimilating them into a black population because "black is just a freaken colour"?

Why are you ONLY demanding this to be done in white countries?#WhiteGenocide https://t.co/oqhpgvFcAh pic.twitter.com/WbcmDya4ju

— Tomasz Danecki (@t_danecki) September 28, 2019
#WhiteGenocide forces Diversity & integration knowing that with enough propaganda & time White people will become assimilated & brown. https://t.co/ktzlbpUrPs

— new england emerald (@RightStuff47) October 5, 2019
— Anti-White HateWatch (@AW_HateWatch) October 26, 2019