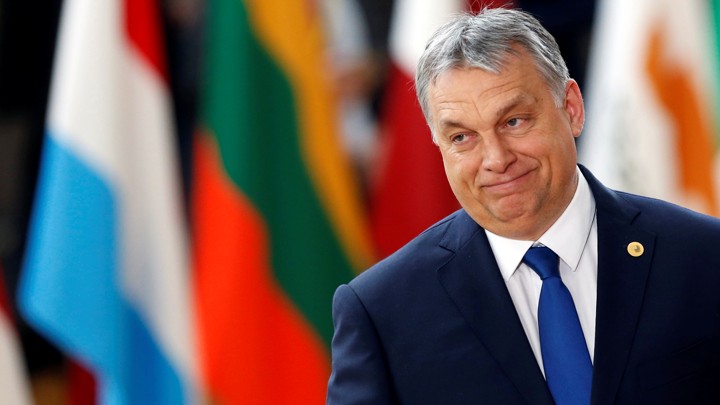 October 7, 2019
"Hungarian PM Viktor #Orban argues that Western Europe wants to solve Europe's low birth rates by immigration while #CentralEasternEurope wants to do it by changing our ways & have more kids."
For which the anti-white EU and the anti-white governments of Western Europe hate him!
Europe's "White Genocide Now" bloc is determined to make Hungary and all of Europe non-white.
The two-minute video below is a pleasant brief summary of  the measures Orban has taken to increase the Hungarian birth rate.
Clicking on the video will access it on twitter, and clicking on the photo of the Swedish minister will bring up our article that has more on Orban's demographic policies along with many helpful BUGSer hints!
The "#Orban way" is the good way.
The #WhiteGenocide way is the bad way.#ProWhites oppose White Genocide, #AntiWhites support White Genocide.#Sweden's #government is #AntiWhite. #Hungary's government is #ProWhite.https://t.co/2hmH5mTNYF https://t.co/t5ImRHlch2

— Anti-White HateWatch (@AW_HateWatch) October 7, 2019
Thank you, Viktor Orban and Hungary!
For those of us living under anti-white governments determined to carry out White Genocide, your country is a constant encouragement!
Hey! Retweet that tweet!