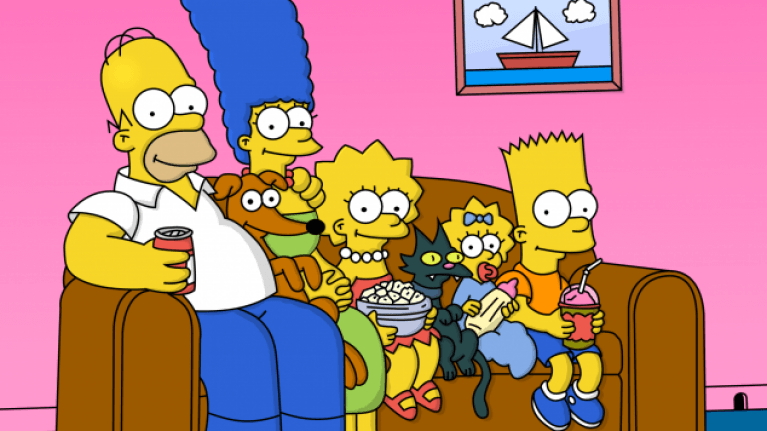 October 10, 2019
[This article is contributed by our poster White GeNOcide.]
"Slowly" is how whites were put into their present coma of considering themselves unworthy to survive, and accepting White Genocide.
Below is my reply to a pro-white who told me he liked one of my tweets because it might start some whites thinking and "wake them up."
Getting whites thinking is a possibility, although I never hope for even that much. To be honest, I never think in terms of waking anyone up.

I just think in terms of "Am I getting these Stop White Genocide memes in front of white people over and over and over," so that eventually those memes will be in white minds and in public discourse. Then I think the memes will do their own work, even though most whites will probably never have given the memes a conscious thought beyond maybe thinking that they were stupid when they first heard them.

Did anti-whites "wake up" white people to accept White Genocide by writing brilliant expositions that got whites "thinking"? No, anti-whites slowly changed whites' view about themselves, and slowly changed public discourse about whites, by repeating anti-white hate words over and over and over in the public arena for decades. I doubt that many whites actually thought about any of the anti-whites' hate words as their minds were being bombarded with them, beyond having initial thoughts that all of them were stupid and obnoxious.

The internet gives us a wonderful opportunity to drive home Bob Whitaker's Stop White Genocide memes. Bob designed those memes to work over time, turning the confused discontent that whites feel presently into a universal white focus on the source of that discontent, White Genocide, anti-whites' multi-faceted program to create a future with no white children.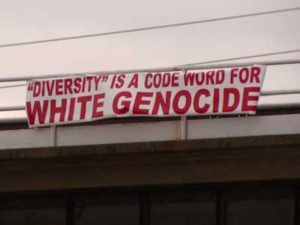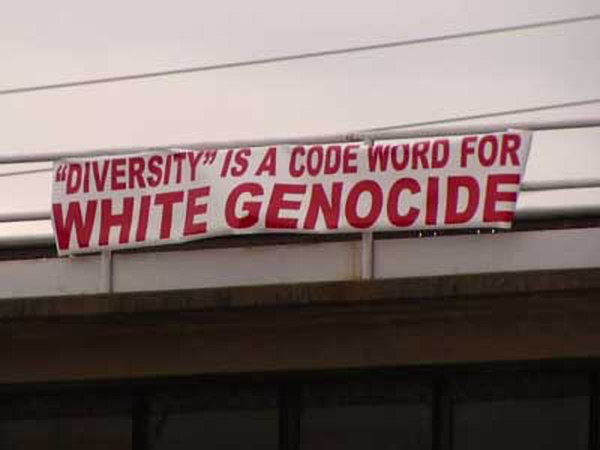 The White Genocide meme war: Anti-whites are down to their last words! Pro-whites are just beginning!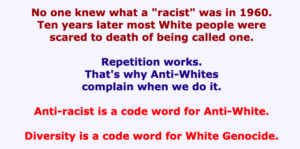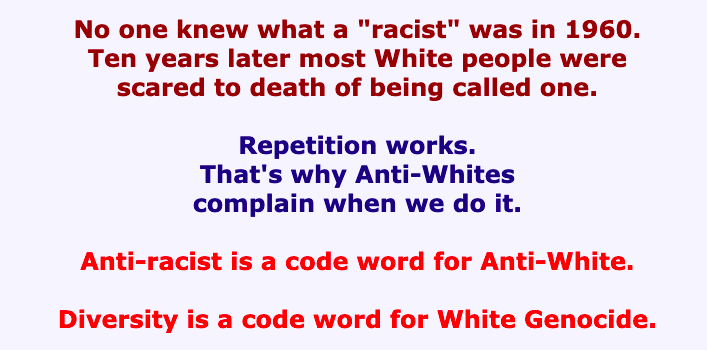 Add initials to our White House message to keep it on display!