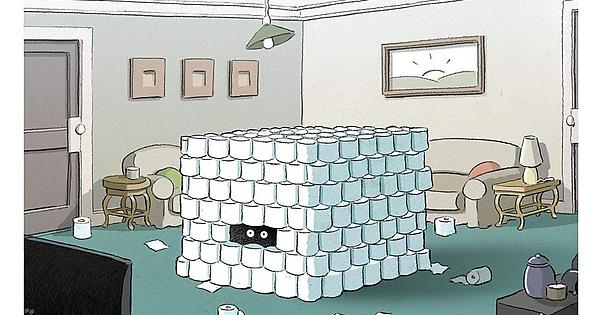 March 18, 2020
Anti-Whites opened our countries' borders to the third world as part of White Genocide.

To borrow a verb from the Covid "pandemic," White countries are not allowed to "self-isolate" to preserve their founding populations as non-white countries are allowed to do. All countries of course have some foreigners residing in them, but ONLY white countries are being FLOODED with foreign races.
That core component of White Genocide is also an invitation to foreign epidemics to stroll right in, and so our opened borders have helped spread COVID-19 in our countries.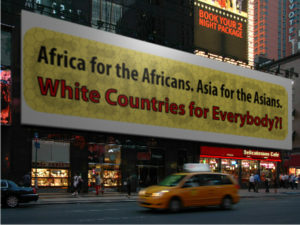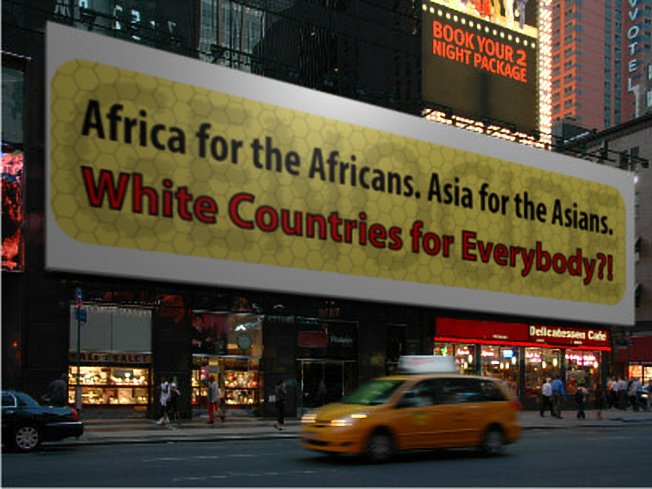 (No, that's not a real billboard. See footnote below for real billboards.)
With a few exceptions like Hungary, White countries are now under the control of anti-Whites and have a new national purpose: White Genocide.
In addition to flooding White countries with the third world, anti-Whites force integration with that third world and produce constant propaganda that encourages intermarriage.
(The images are links)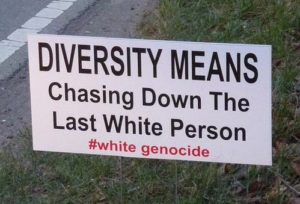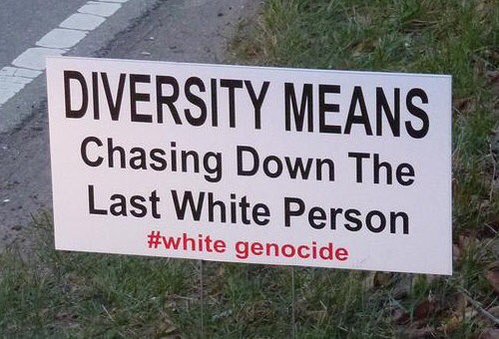 Do you double your social-distance separation from anyone who looks like they could have just flown in from Wuhan? You mustn't do that! Whites must expose themselves equally to all races, whether for marriage or for disease acquisition!
There are very few aspects of white countries today that are not in some significant way connected with White Genocide.
---
*Some real billboards: