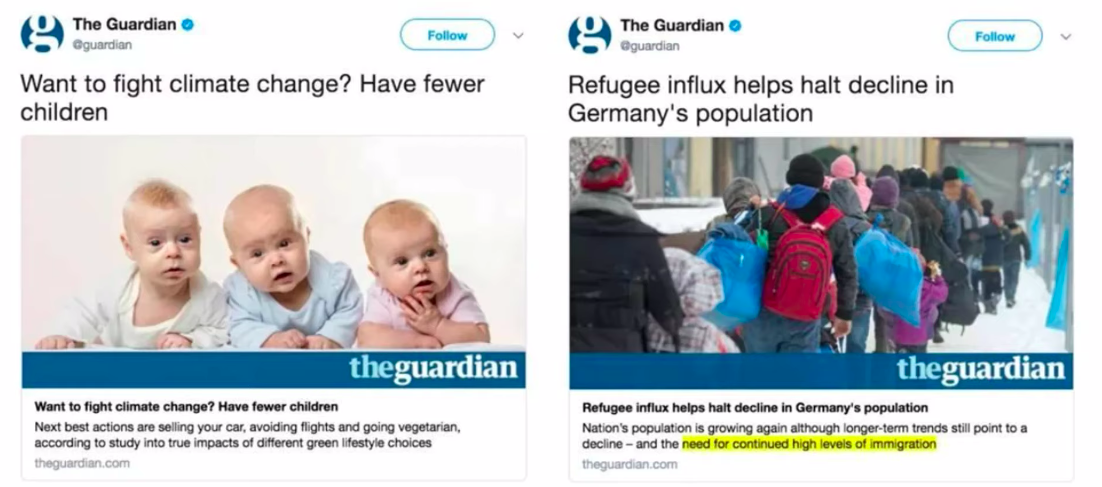 November 24, 2019
Anti-whites want a future with no child left white.
Charles's powerful 7-minute presentation to his class:
Enjoy his energy and the reactions of the class in that short video. You can view the slides in it more clearly — and some additional slides — in his longer online remake: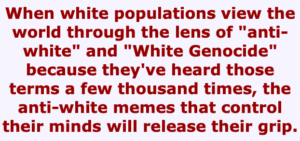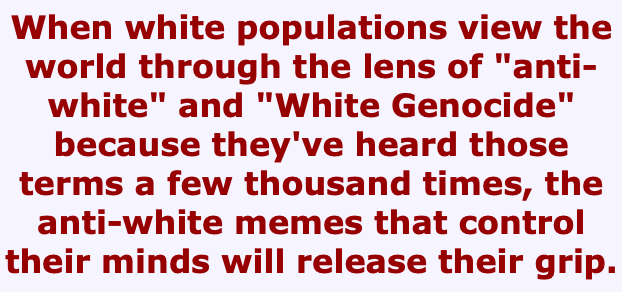 That partly describes the techniques of our own group, and I was fascinated by J.-François Gariépy's meticulous analysis of Charles's techniques:
Diversity is a code word for White Genocide
Later edit: Charles was JF's guest on his program Monday, 11/25/19 . I've only watched the first few minutes of it and it's already extremely interesting.
Help spread his two videos, especially the first one of his presentation to his class, by liking and retweeting them:
My argumentative presentation @GeorgiaSouthern for my comp class. Subject is Replacement #migration a @UN policy. The last minute didn't record for some reason.#college#GroyperWars@NickJFuentes let's take 'em to school.https://t.co/dKyjo5pk5o

— Charles (@TheRealIrreplac) November 20, 2019
Like most remakes it's just not as good as the original. But here's a redone complete version of my slideshowhttps://t.co/1dazux7vj4

— Charles (@TheRealIrreplac) November 23, 2019
Give this some love on Twitter too:
— Anti-White HateWatch (@AW_HateWatch) October 26, 2019
"We have found some White people, chase 'em down, bring in minorities…"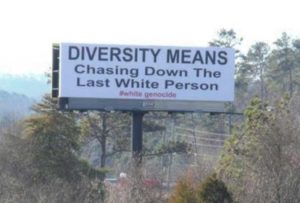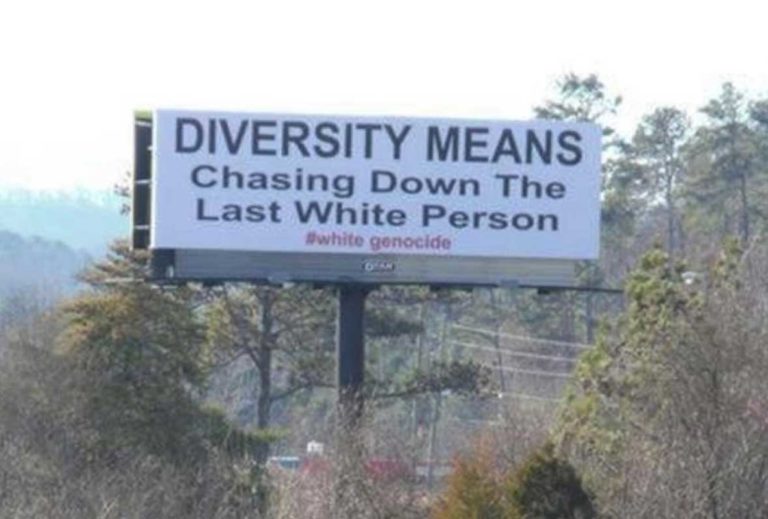 Billboard is link to a News clip about it.