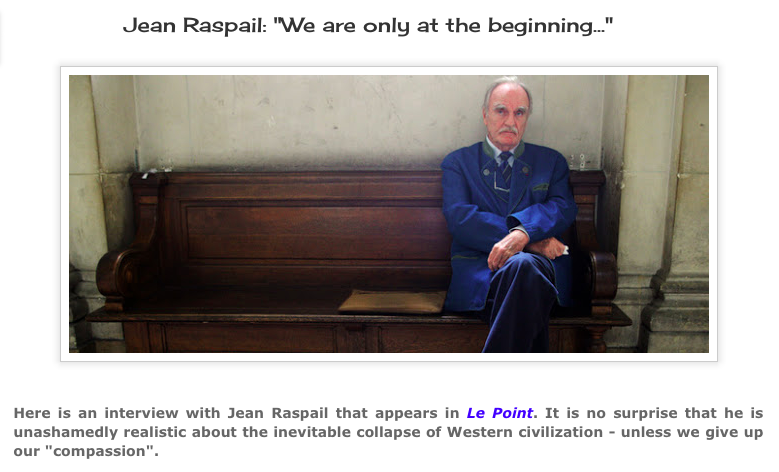 December 6, 2019
A major center of anti-white operations is agreeable to displaying pro-white messages. 150 initials (click on the header) will display this message on the White House's website for the remainder of the 30 days following its submission today:
Distinguished French author Jean Raspail (goo.gl/oQpBae) foretold in his 1973 novel today's flooding of EVERY white country and ONLY white countries with the third world, and the forced integration/assimilation of whites with those third worlders that will blend whites out of existence or reduce whites to small minorities.

Today's priests of anti-whitism train their young demoralized white students to support this genocide of their race by calling it "diversity" and "love."

Anti-whites want a future with no child left white.

Establish "A Future With White Children" program in our schools to read Raspail and discuss these truths:

White self-hatred is SICK!!
"Diversity" means chasing down the last white person.
"Diversity" is a code word for White Genocide.
Here's the interview with Raspail referred to in the feature image above.
Please see also our White House message that is resubmitted each month: