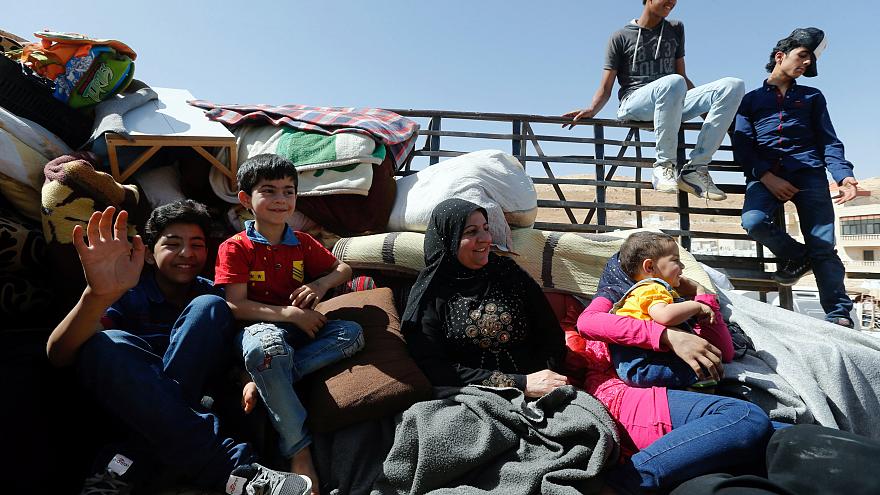 July 26, 2018
With the aid of Turkey, Iran, and the Russian Centre for Reconciliation of Opposing Sides, Syria has recovered territory previously occupied by rebel groups and oversees ceasefire compliance, allowing, finally, for the return of refugees.
Isn't that the traditional notion of what refugees are, that once conditions permit, refugees return to their country of origin?
That certainly isn't the notion of the U.S. government's  Office of Refugee Resettlement, that's overseen by the Dept. of Health and Human Services. To that Office, and to the "charities" it funds to do the actual resettling, resettlement does not mean resettling refugees in their countries of origin, it means resettling them permanently in Maine, Minnesota — anyplace you may still think of as being white.
Perhaps Russia's government doesn't  support the White Genocide that's being carried out by flooding EVERY white country and ONLY white countries with third worlders and forcing integration/assimilation with them that will blend whites out of existence or reduce whites to tiny minorities. Perhaps Russia's government isn't anti-white.
Or if that's a little too generous (see comments), I think we can at least say that Russia's government is much less anti-white than most governments of white countries today. I'm imagining the uproar, the "moral" outrage by U.S. anti-whites, if the U.S. government were to return 100,000 refugees to their country of origin during just a few months.
If you'd like to broadcast to a larger audience your opposition to the way refugee resettlement is done in the U.S., you can take the pledge to anonymously initial our second message about refugee resettlement. It will be displayed on the website of the White House as soon as it has 150  initials following its submission on Sept. 1. You don't have to be a resident or citizen of the U.S. to participate.
~~~~
Be a Stop White Genocide "Repeater Rifle"!
Diversity is a code word for White Genocide