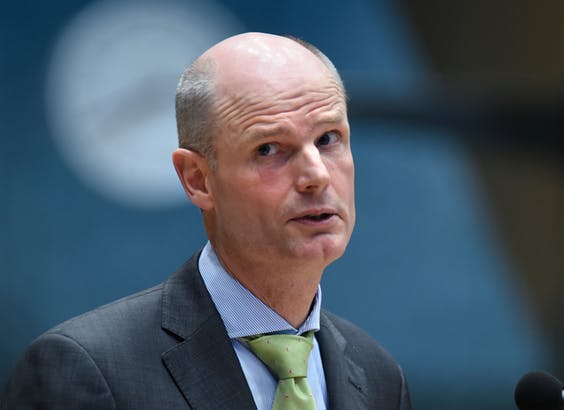 July 19, 2018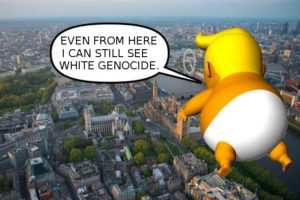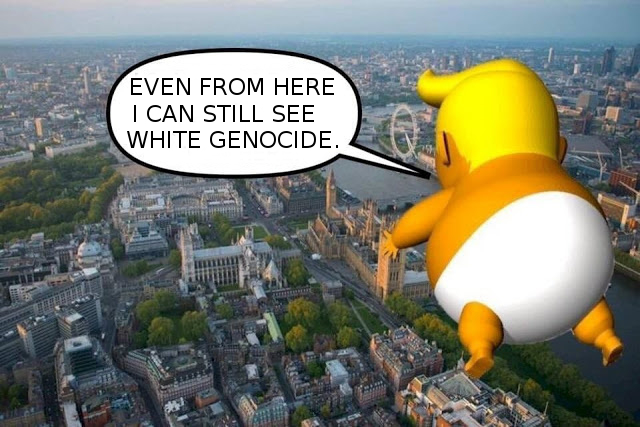 Change the lettering in Baby Trump's speech balloon to "I can see Stef Blok seeing White Genocide from here."
Or maybe not. Not quite yet. But Western Europe is slowly waking up.
Dutch foreign minister Stephanus Blok had this to say during a question and answer session recently:
"Give me one example of a multi-ethnic or multi-cultural society that still has its indigenous people…where people peacefully coexist. I know of none.

"The boundaries of what society can handle are very limited.

"I don't see the difference between a Hutu and a Tutsi, or a Shiite and a Sunni. Unfortunately they do. It's not a question of skin color. We must be genetically predisposed to wanting clearly defined groups that hunt to sustain a village. We are not capable to bond with people we do not know unless we're rich enough to not have to bother."

3-minute video of Blok's remarks, English subtitles:
Folks, the political leaders who may understand that our race is undergoing genocide cannot publicly put it that frankly at this time without forfeiting their offices and then living as harassed pariahs. And in many cases, they may do more for our fight by staying right where they are and resisting with the currently acceptable terminology and understandings they resist with.
It's up to us, all of us, to hammer the term "white genocide" and its understanding* over and over into the mainstream, until by repetition it becomes a commonplace and an object of general discussion. Then we will be able to discuss it in public ourselves, and so will those leaders, in fact, they will be pressed  hard to discuss it at press conferences, interviews, etc.
Diversity is a code word for White Genocide
~~~~
Be a Stop White Genocide "Repeater Rifle"!
____________
*White Genocide is the anti-whites' program of flooding EVERY white country and ONLY white countries with non-whites, and then using law and propaganda to force white integration/assimilation with them that will blend whites out of existence or reduce whites to tiny minorities.