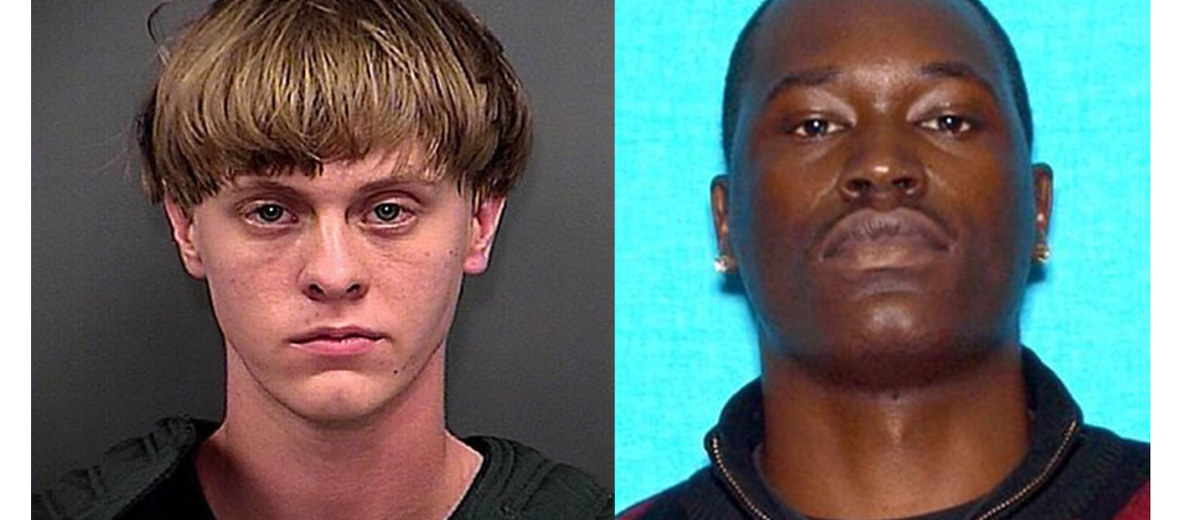 September 30, 2017
On Sunday, September 24, black Sudanese immigrant, Emanuel Kidega Samson, shot 7 people in a predominantly white church in Antioch, Tennessee killing one. Some news outlets such as the Washington Post and USAToday when reporting on this event also mention the June 17, 2015 shooting by Dylann Roof in a black church in Charleston, South Carolina. Each shooting took place in a church and each constituted unjustifiable murder. But the context of each shooting is quite different.
With all white countries being flooded and force assimilated with millions and millions of non-whites, there are two ways the Emanuel Samson shooting could be equivalent to what Dylann Roof did.
First, if all of the following were the case:
-Sudan and ALL black countries were being flooded and force assimilated with millions and millions of non-blacks;
-Those non-blacks were given free everything paid for by the existing black population;
-Those non-blacks were engaging in violent crime at a rate several times the per capita rate of the existing black population;
-The Sudanese press were covering up the crimes of those non-blacks while at the same time demonizing the existing black population;
-Sudanese politicians were telling everyone that Sudan is a nation of immigrants and anyone can be a Sudanese and they have as much right to be there as native Sudanese;
-Emanuel Samson would had to have shot up a non-black church in the Sudan.
If ALL the conditions above were in place, then we could say such a shooting might be equivalent to what Dylann Roof did.
The other way it could be equivalent would be if Dylann Roof had gone to Sudan and shot up a black church there.
But that's not what happened. A black person, Emanuel Kidega Samson, went to a white country and shot up a white church there.
Blacks have over 50 countries in Africa alone where they have homelands and self-determination while ALL white countries are being drowned away in a sea of diversity.
One of the reasons Dylann Roof gave for his acts was that the press covers up black crime.
Roof's manifesto as reported by the NY Times:
The event that truly awakened me was the Trayvon Martin case. I kept hearing and seeing his name, and eventually I decided to look him up. I read the Wikipedia article and right away I was unable to understand what the big deal was. It was obvious that Zimmerman was in the right. But more importantly this prompted me to type in the words "black on White crime" into Google, and I have never been the same since that day. The first website I came to was the Council of Conservative Citizens. There were pages upon pages of these brutal black on White murders. I was in disbelief. At this moment I realized that something was very wrong. How could the news be blowing up the Trayvon Martin case while hundreds of these black on White murders got ignored?
So Roof said the press under reports black crime. When you compare the press's treatment of the Charleston shooting and the Antioch shooting you see that this observation is perfectly accurate. The press is proving Dylann Roof's point.
Biased reporting doesn't justify murder. But the left says it's OK to punch Nazis, supremacists, whoever they choose to call heretics to Political Correctness.
When non-whites commit crimes, anti-white leftists immediately start making excuses for them. After the July 7, 2016 shooting in Dallas where Micah Xavier Johnson killed five police officers, Hillary Clinton had this to say:
Likely Democratic presidential nominee Hillary Clinton on Friday said white people have to start listening to "legitimate cries" coming from the black community…

"I will call for white people like myself to put ourselves in the shoes of those African-American families who fear every time their children go somewhere…

"I'm going to be talking to white people. I think we're the ones who have to start listening to the legitimate cries that are coming from our African-American fellow citizens," she said.
This is a far cry from what she said in response to the Charleston church shooting.
"That night word of the killings struck like a blow to the soul," Clinton said on Tuesday. "How do we make sense of such an evil act? And act of racist terrorism, perpetrated in a house of God?"
Hillary says we need to understand the motivations of black criminals, but not Dylann Roof's motivations which are perfectly true, though they don't justify murder. One of the reasons blacks give for their crimes is that they are treated unfairly by the police. But according to a study by Harvard professor Roland G. Fryer Jr, no such unfair treatment exists.
"On the most extreme use of force — officer-involved shootings — we find no racial differences in either the raw data or when contextual factors are taken into account," said Harvard economics professor Roland G. Fryer Jr. in the abstract of the July 2016 paper.
A white person shoots up a black church and Hillary calls the shooter a terrorist and does not call for anyone to understand his motivations which are completely true.
A black person kills five police officers and Hillary blames white people and says we must understand his motivations which are a complete hoax.
The only way to explain this is to understand that anti-whites are incapable of treating non-whites as anything other than blameless animals who are no more responsible for their actions than a bear or alligator. To people like Hillary Clinton, only whites are fully human and therefore responsible for their actions.
If you claim that my putting what Dylann Roof did in context is somehow trying to justify it, then you would also have to admit that Hillary Clinton is trying to justify murder.