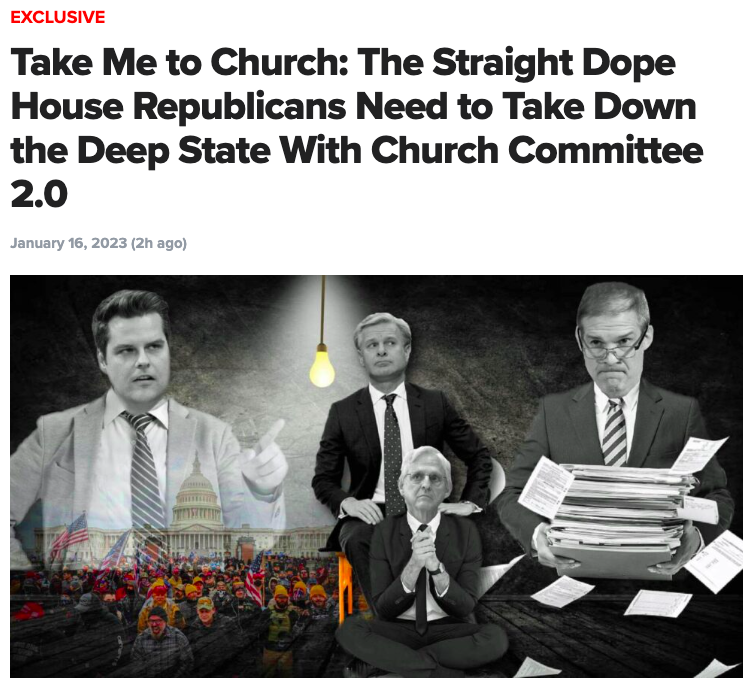 January 16, 2023
If you're White, and were to live until our policies of mass third-world immigration and forced integration/assimilation have created an America that's almost completely non-White, would you still care so much about what happens in America?
Or would you regard America as being over?
The process of blending Whites out of existence proceeds steadily in the West as anti-White media and governments keep their citizenry deflected with one consuming hysteria after another.
What's needed is an investigation of White Genocide.
Is Nick Fuentes guiding House members Paul Gosar and Marjorie Taylor Greene in the speakership battle to have Congress investigate White Genocide?
White Americans split over their core issue — "What kind of America do we want to leave to our future Mexican majority?"
That was a comment made today to an article (whose header is used as our featured image above) at Darren Beattie's informative and deeply investigative Revolver News:
Take Me to Church: The Straight Dope House Republicans Need to Take Down the Deep State With Church Committee 2.0
The U.S. intelligence apparatus has mistaken the population it's supposed to protect for the enemies it's supposed to protect that population from. But the newly-created Select Subcommittee on the Weaponization of the Federal Government is going to crush any impediments attempted by its chairman Jim Jordan or by its Democratic members and is going to bring everything to light.
Forgive my cynicism, it's just my protection in case my hopes are dashed. Squabbles among the Committee members could actually be helpful in bringing more publicity to the investigation.
But one sad thing is probably a fact. When it's over, White Genocide will likely still be chugging along, with little or no attention given to it then as now.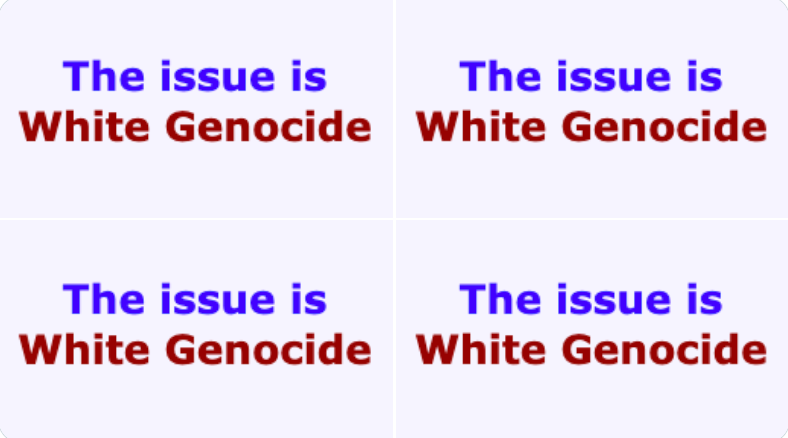 The graphic is a link