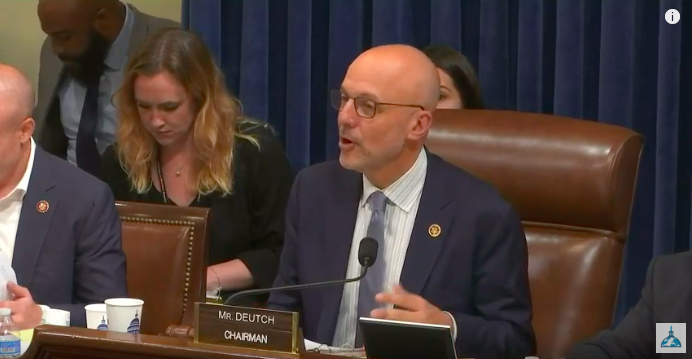 September 19, 2019
This was posted elsewhere by our poster White GeNOcide:
A prime purpose of yesterday's hearing was to propagate Chairman Deutch's favored anti-white meme, "White Nationalist terrorism." Check out the first few minutes of Chairman Deutch's opening remarks. Anti-whites are very conscious meme-makers!
We've told pro-whites forever to drop the obscure term "white nationalist" and use "pro-white." Ordinary white people have no idea what you mean by "white nationalist." For them the term is a blank slate, that anti-whites can write ANYTHING on.

So now Chairman Deutch and the rest of the anti-white mob get to easily lie and associate you with something that you have zero truck with, terrorism:
"White Nationalism should be considered terrorism." (Ilhan Omar)
Ridiculous, but wouldn't this sound even more ridiculous?
"Being pro-white should be considered terrorism."
Not that anti-whites wouldn't say that, but "pro-white" clearly carries the explicit meaning of acting in ways that support whites. When anti-whites repeat the term they subliminally urge whites to do just that. They also set you up to reply:
Pro-whites oppose White Genocide, anti-whites support White Genocide.


It's way past time to start listening to Bob Whitaker's wisdom: White Nationalist or Pro-White?
Bob wrote that in 2013. Six years later, pro-whites are still calling themselves "white nationalists," which as Bob mentions, anti-whites love.
You think Chairman Deutch doesn't love it??
Use "pro-white." Then you can post things like the image below, which you can drag to your desktop and then post on Twitter, etc.

___________
See also this superb communique that eyeslevel sent the Committee!
Communique to the Republican Members of the House Judiciary Committee re Upcoming White Nationalist Hearing