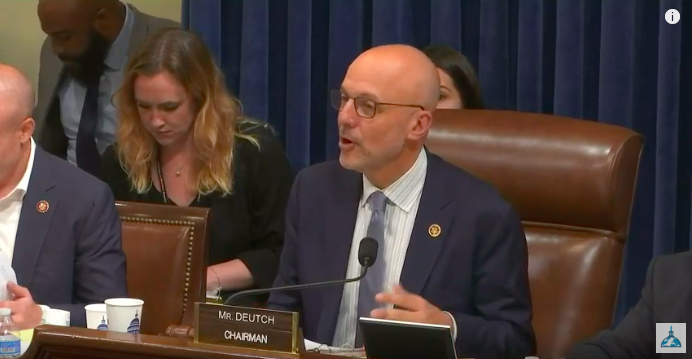 September 19, 2019
This was posted elsewhere by our poster White GeNOcide:
A leading purpose of yesterday's hearing was to propagate Chairman Deutch's favored anti-white meme, "White Nationalist terrorism" (check out the first few minutes of Chairman Deutch's opening remarks. Anti-whites are extremely conscious meme-makers).
We've told you guys forever to drop the obscure term "white nationalist" and use "pro-white." Ordinary white people have no idea what you mean by "white nationalist." For them the term is just a blank slate that anti-whites can write ANYTHING on.

So now Chairman Deutch and the rest of the anti-white mob get to easily lie and associate you with something you're not associated with at all, terrorism.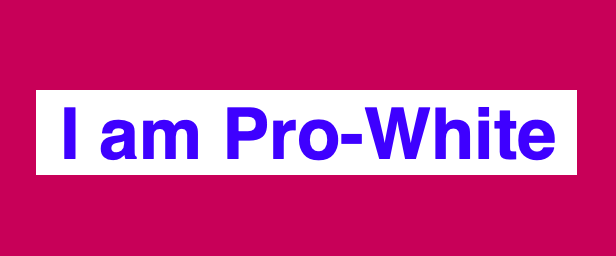 .
The term "Pro-white" is NOT a blank slate that anti-whites can write anything on. "Pro-white" obviously means supporting in some way what's good for whites. Clearly that doesn't have to involve terrorism, so anti-whites trying to make "pro-whites" just a variety of "terrorists" would sound foolish.
Think how the phrase formed by tacking "terrorism" onto "Pro-white" sounds, and what kind of discussion it would invite. Every time Chairman Deutch would repeat the term "pro-white," he'd be putting into white minds the brand new idea that whites could support what's good for whites! But the term "white nationalist" seems to vaguely hint at something more (or less?) than just being pro-white.
"Pro-white" is simple and it's alive. "White Nationalism" gives off the dead scent of a title of a boring ideological essay.
It's way past time to start listening to Bob Whitaker's wisdom, folks: White Nationalist or Pro-White?
Bob wrote that in 2013. Six years later, pro-whites are still calling themselves "white nationalists," which as Bob mentions, anti-whites love.
You think Chairman Deutch doesn't love it??