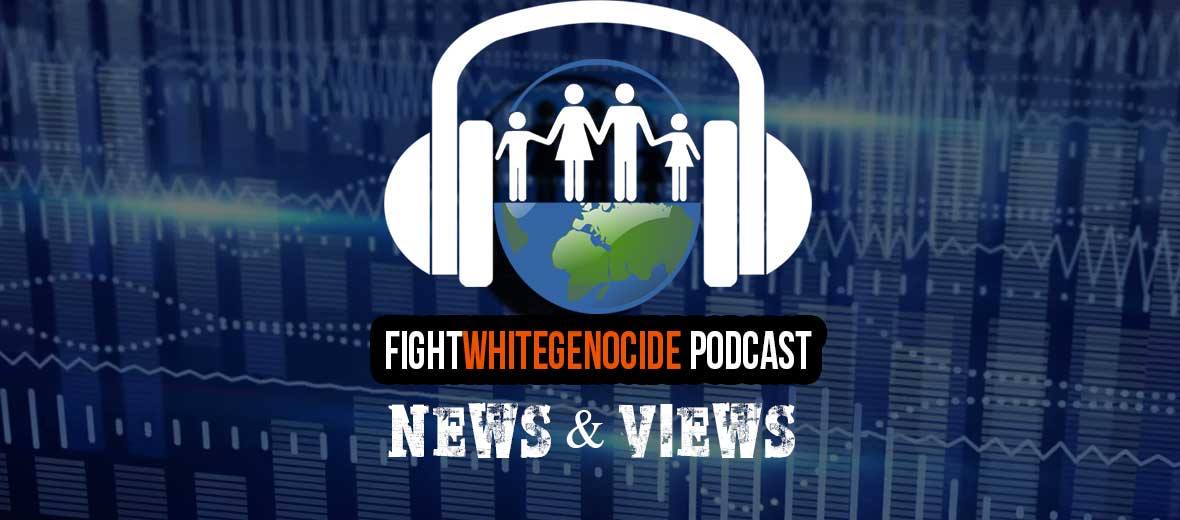 June 19, 2019
The crew discuss current events from a pro-white perspective.
1:33 Barack Obama confuses the Declaration of Independence with the Constitution. Founding of America. Free speech vs. the proposition nation.
7:53 Trump threatens Mexico with tariffs. White demoralization. The wall.
12:45 Abortion. Pro-white reaction to abortion.
18:34 Immigration vs. assimilation.
20:11 Ann Coulter sours on Trump
23:11 Republicans going after the minority vote.
23:55 Reparations
24:39 Twitter trying to justify censoring ONLY pro-whites. Censorship vs opposing views. Deradicalizing anti-whites. Anti-whites can only prove our points.
30:03 Counter-subverting the surveillors.
30:53 Twitter CYA, justification for censorship.
32:08 Non-discrimination doesn't work.
34:22 Putting anti-whites on the defensive.
34:32 Separation is not supremacy.
35:00 Bob Whitaker why non-discrimination doesn't work.
35:44 Not discriminating between criminals and non-criminals.
36:14 Why is discrimination wrong? Everybody discriminates.
36:44 We can't oppose genocide cuz discrimination?
37:14 They can't be reasonable about integration because if whites are allowed territory anywhere all whites will go there.
37:40 Our discrimination stops genocide; their discrimination imposes genocide.
37:58 Beto says living with brown people is cruel and inhumane -unless he's forcing it on to whites.
40:31 Trump dog-whistling to whites, fake president.
42:07 Exposing white superiority.
44:10 John Cleese: "London isn't an English city."
45:25 Whites have no monopoly on colonization.
45:59 All groups have done as much damage as they could -except whites.
48:20 Everybody knows it's about race.
50:17 If race doesn't matter what's diversity?
50:58 Whites are being subjected to genocide, blacks are not.
52:36 Magic dirt.
52:56 Anti-whites define white all the time.
54:06 Three white females sue New York schools. More diverse=less white. Positive discrimination.
56:40 Lawsuits can be good but they are no substitute for winning the propaganda war and taking power.
57:50 They're just anti-white.
58:28 Our terms are getting out there.
1:02:34 Toxic whiteness is anti-white hate speech.
1:04:17 Something doesn't exist until it's named.
1:05:06 It's a word war.
1:06:17 False dichotomy: a word war is not a discussion/debate and it's not a shooting war.