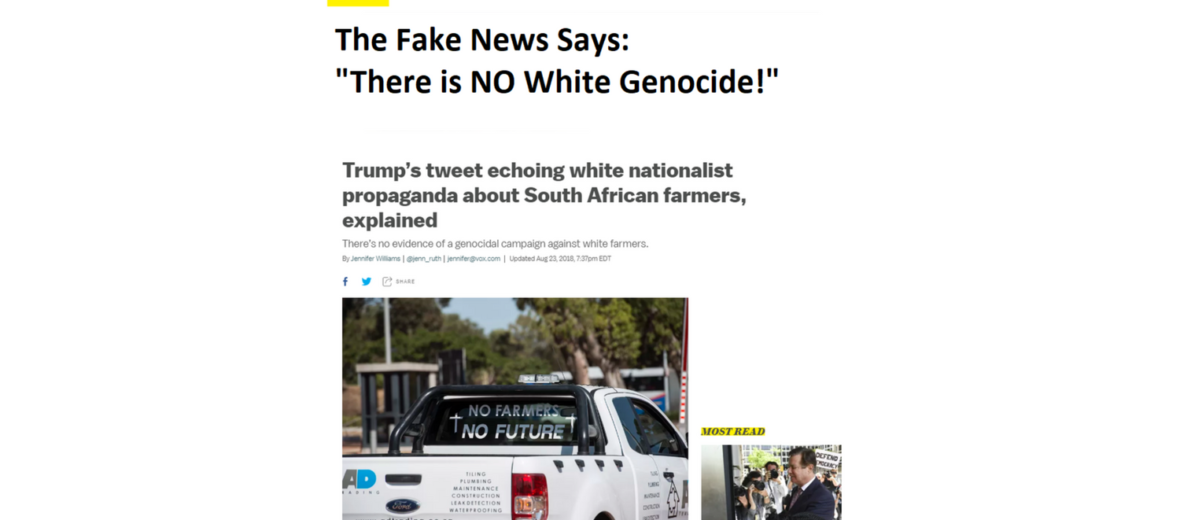 August 28, 2018
A commenter on facebook by the name of Scott Schoeder made the below post regarding Trump's recent tweet about the land thefts taking place in South Africa and the correlation to the spike in White Genocide articles from media outlets:
By Scott Schroeder
"There's been a spike in white genocide articles after President Trump's recent tweet about South African land thefts.

https://www.vox.com/policy-and-politics/2018/8/23/17772056/south-africa-trump-tweet-afriforum-white-farmers-violence
For now, this is just Trump dog-whistling to his white supporters. Trump hasn't kept any of his promises to white people, but he has kept all of his promises to Israel. There's no wall, no widespread deportations of illegals or prosecution of employers  who hire illegals, no defunding of universities which engage in political censorship, and no peace with countries which are no threat to America. But we do have tax cuts for the rich, the US embassy moved to Jerusalem, two cruise missile strikes against Syria, and the withdrawal from the Iran nuclear deal. Trump keeps talking about how the economy has been so good for: black people! These same blacks will vote 90% for the Democrat in any close election, just as they are told to, regardless of the economy's performance.

But Trump never mentioned white genocide. So why did all these fake news media outlets put out stories similar to this one by Vox? Why are they so adamant about debunking what they call the white genocide conspiracy theory? Maybe because it's TRUE? Maybe because it's not only true, it completely destroys anti-white leftism and puts all these people out of jobs and potentially subjects them to just retribution for their crimes?

Nobody works this hard to debunk something which isn't true.

Pay no attention to the man behind the curtain! Pay no attention to white genocide!"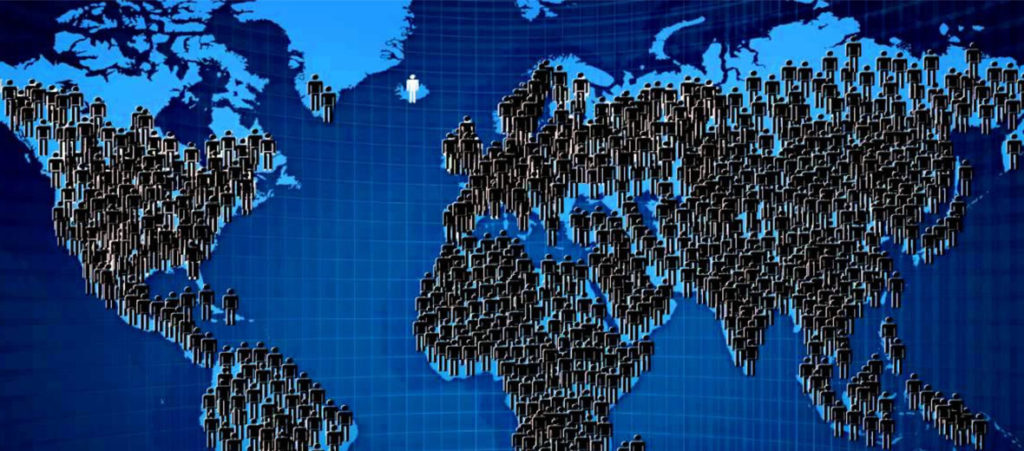 I'm reminded of that saying, "The truth needs no defense."
Scott is exactly right, what we are seeing now is the media doubling down on trying to debunk white genocide. What's brilliant about their feeble attempt, once they start trying to debunk White Genocide, they have already lost because they're openly broadcasting our message to their audience. And once you hear White Genocide, you can't un-hear it.
We want to TALK about it.
What's happening to the White South African farmers, a specific racial group, constitutes genocide.
Its' white genocide under international law. The law states that if there is intent to destroy a racial group in whole or in part, it is a crime against humanity. The conditions of forced assimilation of millions of non-whites into ALL white countries, is set to bring about our destruction.
The anti-white media have challenged the concept that Whites can actually face genocide. We are here to tell them we ARE facing genocide.
We have the truth on our side. Let's get the conversation rolling. This is the conversation we must force.
The programs of "diversity" & "multiculturalism" in ALL & ONLY white countries are genocidal scams.
"Diversity" is CHASING DOWN White people.