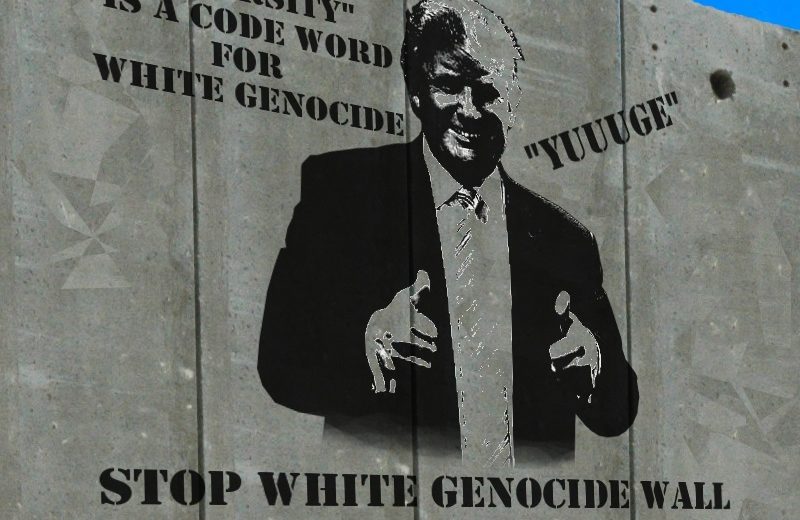 October 6, 2017
"Alta Mexico," previously known as "California," now offers sanctuary to almost all illegal aliens except the most vicious criminals.
After Governor Jerry Brown signed into law SB 54 yesterday, California State Sheriffs' Association president Bill Brown said,
"People who are chronic or serial criminals that just haven't risen to a particular level of crime yet are going to go back out into the community, and people are going to be victimized."
But the focus on crime is a polite diversion, since the real problem is the much more extreme crime of White Genocide.
If not stopped, flooding all white countries with third-world non-whites, and then flooding whites with laws and propaganda that assimilate them with those non-whites, will blend us out of existence or reduce us to a small minority.
But California Senate President pro tem Kevin de León finds nothing more virtuous than blending the white race out of existence:
"California is building a wall – a wall of justice – against President Trump's xenophobic, racist and ignorant immigration policies."
President Trump, build your wall first.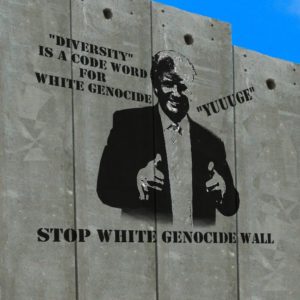 Two news articles for those who are interested:
http://www.npr.org/sections/thetwo-way/2017/10/05/555920658/california-governor-signs-sanctuary-state-bill
Where does Inland law enforcement stand on the latest version of SB54, the 'sanctuary state' bill?