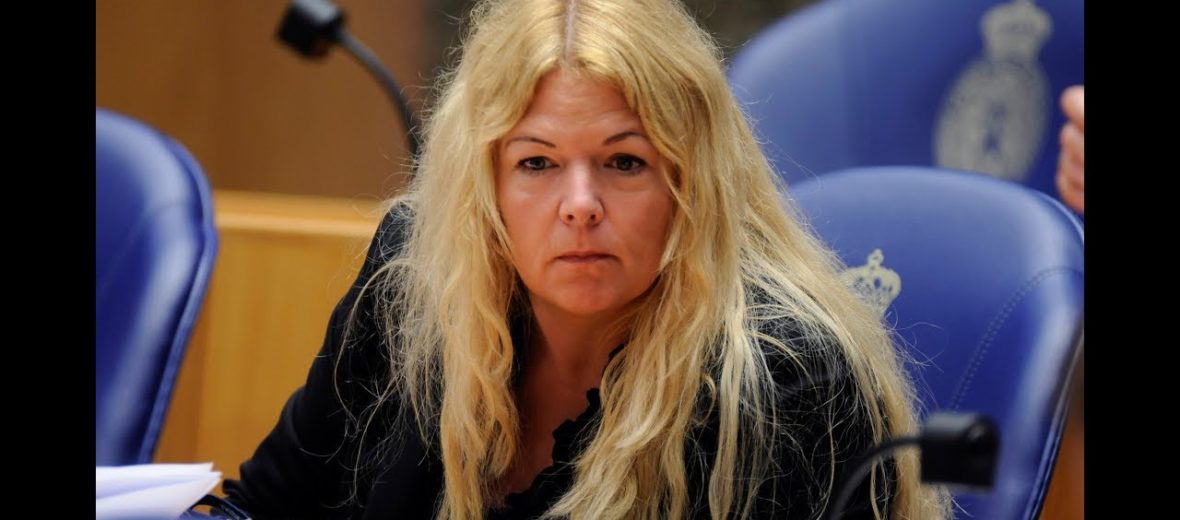 August 10, 2018
[A contribution from our poster White GeNOcide]
Put this sad event in the category of Collateral Damage of White Genocide. Hague City Councilor Willie Dille, age 53, committed suicide two days ago following what a political associate described as "a year of misery," which according to Ms. Dille began with her being gang-raped by Muslims who wanted to silence her political speech: "I just want the world to know the truth. 15 March 2017 I was kidnapped, raped and assaulted by a group of Muslims because they wanted me to keep quiet in the Hague city council."
Ms. Dille's statements were made a few hours before her suicide, and were recorded in the video below in which she also accused another Hague City Councilor, Arnoud van Doorn, of instigating her rape. Van Doorn is a Dutchman who converted to Islam several years ago. He was formerly a member of the same political party Ms. Dille belonged to, Gert Wilders' PVV party that is often described as "anti-Islamic," but presently he is a member of the Partij van de Eeneid, which is often described as "pro-Islamic."
In the video, Ms. Dille said that she had received death threats, was concerned for her children, and was leaving politics.
Clearly, the White Genocide that's being carried out by mass third world immigration and forced assimilation in white countries world wide, which will blend whites out of existence or reduce us to tiny minorities, is not proceeding smoothly in the Netherlands. If the details alleged are true, Muslims in that country have pursued their political objectives by raping a political opponent and then driving her to suicide with further threats.
As we await more information on both the political and personal aspects of this case, let's take a quick look at just one way that political correctness may have contributed to Ms. Dille's suicide.
When white women are raped by non-whites today, everyone including the victim freezes their feelings so they won't exhibit hate or "racism."
There is no natural reaction of rage from family, friends, or society to support the rage and pain the victim feels and needs to feel. And if a therapist encourages her to "let out her feelings," he needn't worry that she'll mistake that for permission to scream racial epithets.
This sick blocking of natural feeling makes the damage of rape much worse in my opinion and observation.
I remember when the legal penalty for rape in the United States was death. That was back when we white people still cared about ourselves. That was before anti-whites demoralized us with political correctness to facilitate their program of White Genocide.
Ms. Dille's suicide is a tragedy. What is happening in the Netherlands, Europe, and all the white world is a tragedy.
We extend our sympathy to Ms. Dille's family, and we ask you to 
Fight White Genocide!