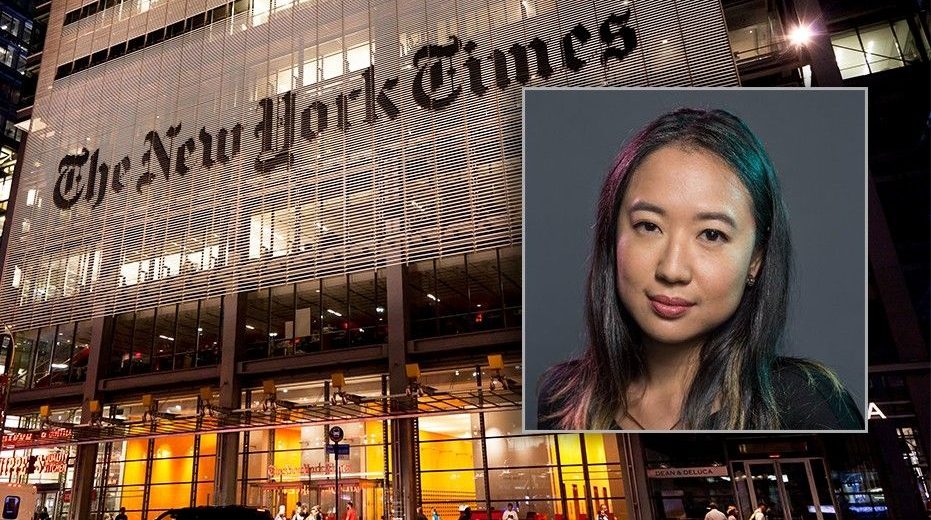 August 4, 2018
"I don't really care what trash talk Sarah Jeong or other anti-whites do, I just want pro-whites to be allowed the same free speech that anti-whites are allowed instead of our being steadily deplatformed. As long as this war remains mercifully a war of words, we need to be fighting FOR free speech, never against it." ~ I Want White Grandchildren
But the conflict between anti-whites who support White Genocide and pro-whites who oppose White Genocide is growing toward the boiling point so rapidly that the idea of "free speech" is beginning to feel like a relic from a previous era. That statement of our commenter I Want White Grandchildren seems almost just a wispy bit of naïveté.
The outing of the NY Times's new technology editor and writer Sarah Jeong's brazen anti-whitism — Sarah Jeong Exercises Her Non-White Privilege to Bash Whites and be Hired by the New York Times — could be a pivotal moment. Will the chorus of pro-White voices continue to more or less press for Jeong's dismissal in order to have a more fair and even curtailment of free speech, or will they use this opportunity to fight for free speech itself, which is the attempted direction of this article's headline? Will Tucker Carlson and Ann Coulter call for the protection of free speech for both the Jeongs and the pro-whites who oppose Jeong for her support of White Genocide, the program that's being carried out through mass third world immigration and forced assimilation in white countries worldwide, or is calling for free speech for pro-whites a little over the edge of what either Carlson or Coulter can do and keep their platforms?
It's the delegitimization and censorship of pro-white expression that needs to be attacked! The anti-whites who are in power and who support white genocide will only profit from further curtailments of free speech, while we pro-whites who are out of power and oppose white genocide will suffer from it.
Anti-racist is a code word for anti-white
Now proven to be true. Thank you, Ms. Jeong.