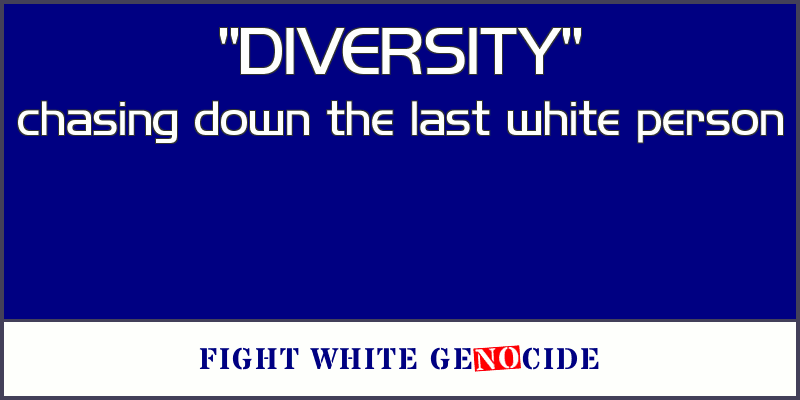 July 2, 2019
Will Whites become mobile trying to outrun diversity, become shut-ins, home school, develop a separate subculture, retreat to the internet, or just live somewhere inhospitable to diversity?
Whites won't plan their escape if they don't recognize the problem.
The problem is that Diversity means chasing down the last White person.
Whether Whites are in denial, or just plain ignorant of reality, sign the petition in order to put the problem in front of their faces.
Explain to the American people that "diversity" means chasing down the last white person

Created by J.B. on June 30, 2019

No one says Black neighborhoods need more diversity.
No one says Asian neighborhoods need more diversity.
Only White neighborhoods are said to need more diversity.
No school, no organization, no town, no country can be White.
"We have found some White people, chase 'em down, bring in minorities…"
"Diversity" means chasing down the last White person.
shorturl.at/orwG7