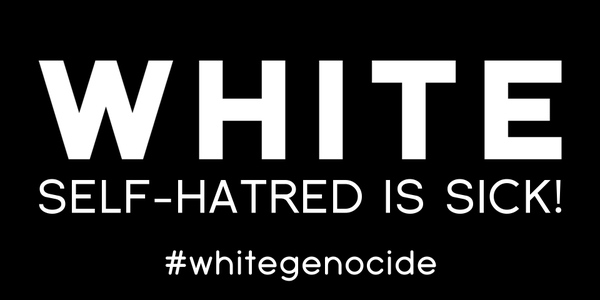 September 27, 2017
In an attempt at virtue signaling, non-white millionaire athletes are taking a knee to protest oppression of Black people and people of color.
"I am not willing to stand up to show pride to a flag for a country which oppresses Black People and people of color" Kaepernick said.
These non-whites are just pets to their liberal masters and are once again demanding more handouts from their "oppressors."
"Whites have given non-whites half the country, hiring preferences, free everything, the use of our infrastructure built up over centuries at great expense, we let them burn down whole cities over oppression hoaxes while pro-whites get attacked when they try to speak and then get Congressional condemnation for trying to exercise their First Amendment rights. We've forced white schools, businesses, communities to let in non-whites by law, given them every advantage, made every excuse for their crimes and failures and IT'S STILL NOT ENOUGH. Who treats minorities better than whites? Who treats women better than white men? Where could these people make the kind of money they do outside of white countries? They have their own countries they can go to if they feel oppressed. Non-whites will never be satisfied as long as a single white person is left alive. When these INGRATES #TakeAKnee it drives all that home" – eyeslevel
The non-white liberal pets are never accountable for their actions, they are "incited", never responsible. So they demand Whites hand over everything they have, even their genes (white genocide) in order to appease these non-whites.
What's SICK is the White players going along with these protests for fear of being called a "racist" naziswhowantstokillsixmillionjews.
The white players fear they will never get another contract for the rest of their career if they don't show they hate themselves and bow to the anti-white agenda, the Religion of Political Correctness.
They deem this freedom of speech, and these non-whites are allowed it, but imagine a white player did this in support of something pro-white. Or even in support of our PRESIDENT. He would no longer have a career.
Whites are being Chased Down in every aspect of our society and FORCED to admit we hate ourselves or thout shall be called a "racist", "white supremacist" Heretic and fired from our jobs.
In EVERY White country and ONLY in White Countries, every government is on the lookout for Whites who are trying to escape this program of "diversity" and white self hatred.

Whites are denied our most basic rights of Freedom of Speech and Freedom of Association and we are taught from infancy that Hating ourselves is the height of moral piety.
"White Genocide" simply says what we all SEE. "White Genocide" rips the mask off.
SO we declare: White Self Hatred is SICK! And we WILL Fight White Genocide!