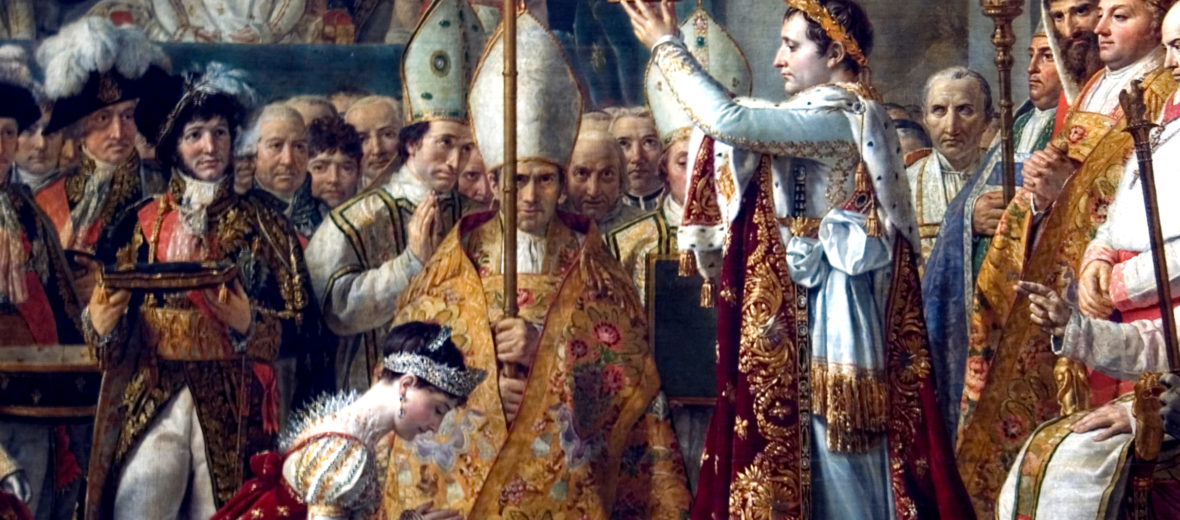 September 26, 2017
There is a debate in pro-white circles about optics. How should pro-whites present themselves? Should we strive for respectability?
We should definitely strive for legitimacy. That means always maintaining the moral high ground. It means using the law but never breaking it. It means looking well and speaking in a self-controlled and articulate manner. We should follow all objective standards of respectability, of course.
But it's crucial to understand what it DOESN'T mean. It doesn't mean affirming any weaponized anti-white term, talking point or narrative for short-term political expediency. All that does is empower the anti-whites.
We're trying to impose an entire word view that's completely at odds with our established Religion of Political Correctness. A world view that says white people have as much right to homelands and self-determination as every other race. A world view that puts history in perspective and points out that ALL races have conquered and enslaved. Anything we do that's effective is going to be demonized by the anti-whites and it's going to look at least a little odd to the average brainwashed white person. A real zealot of Political Correctness will look at you as the devil himself complete with horns and a tail. If your goal is to never do anything your enemies don't like, you're never going to achieve power and you'll never get anything done. If you spend all your time trying to prove you're not a he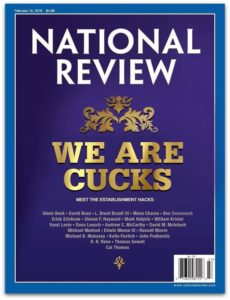 retic/racist/supremacist rather than delegitimizing those weaponized terms, you're never going to gain power.
Our enemies don't have this respectability problem. Since Political Correctness is the established religion, everything they say is consistent with the reigning power structure. Everything they say is "respectable."
Don't ever let anti-whites get away with slander by saying that just because you're pro-white you want to homicidally gas six million Jews. Don't ever let them get away with saying that just because you want white people to have the same rights to homelands and self-determination as every other race that that means you want to supremacize anybody. Never accept any anti-white framing. Challenge ALL of their assumptions.
Our controlled opposition Republican Party and all cuckservative talking heads and writers exist to be respectable. They exist to gradually co-opt leftist positions to maintain their respectability. They exist to never say anything that really hurts their leftist masters. They exist to give voters the illusion that there is a real opposition. It's all just a show. Republicans may be in office but leftist anti-whites are still firmly in power.
Our job is to redefine respectability. We are imposing OUR terms, talking points and narratives to discredit the anti-whites in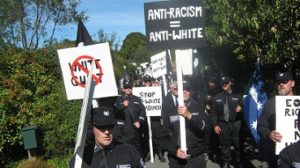 power and make them look like the genocidal bastards they are. Our job is to legitimize ourselves and our message and delegitimize the anti-whites. After we've done our jobs, anti-whites won't be able to be elected to dog catcher let alone to high office.
And setting aside optics altogether, what's more important than looks are the words on your signs and the words that come out of your mouth when a reporter puts a microphone to it. At that point are you engaging in an exercise in futility or an exercise in power? Are you saying things that only work on people already converted or are you saying things that discredit the anti-white system and that deprogram brainwashed white people?
We're about taking power. Leave the co-opting to the professional cucks.