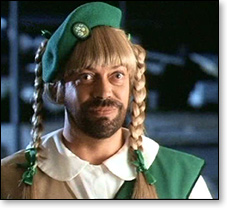 October 12, 2017
Anti-whites want to blend white boys and girls together into a single genderless human.
That's their final solution to the specific White Men problem.
Blending the white race out of existence with hordes of third world immigrants is their final solution to the more general White problem.
If they can first make white men as gentle as lambs, White Genocide will be a slam dunk!
White Gendercide is White Genocide!
[Boy Scouts will now include girls]