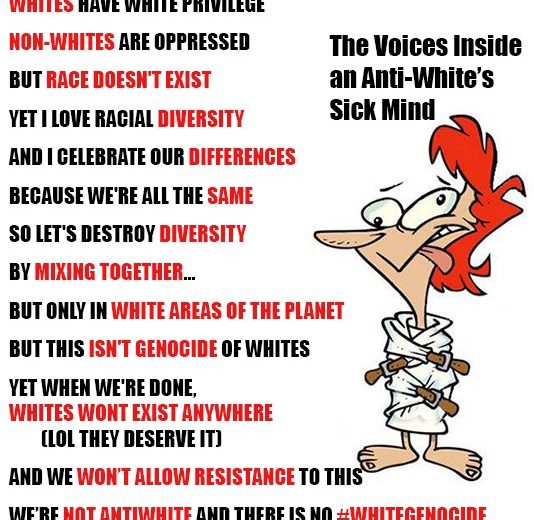 October 11, 2017
The fate of the American Indians is completely unextraordinary in the long history of the fate of peoples when new peoples arrive. But to white anti-whites, that history is much more important than the genocide of their own race that is happening right now through massive immigration and forced assimilation in white countries worldwide.
White anti-whites, like all anti-whites, use their selective view of history to justify their yearning for White Genocide today.
All non-white races are the darlings of white anti-whites, who regard their own whiteness as a skin disease that they can be shed of only by white genocide.
White anti-white, you are one sick puppy.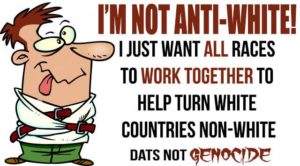 Is there anything more pathetic than a white anti-white?