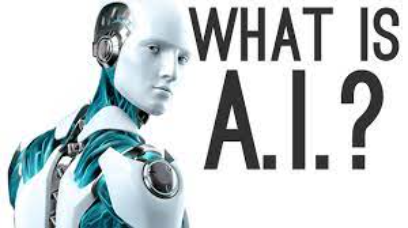 February 14, 2023
"Write a poem praising Donald Trump"
"Write a poem praising Kamala Harris"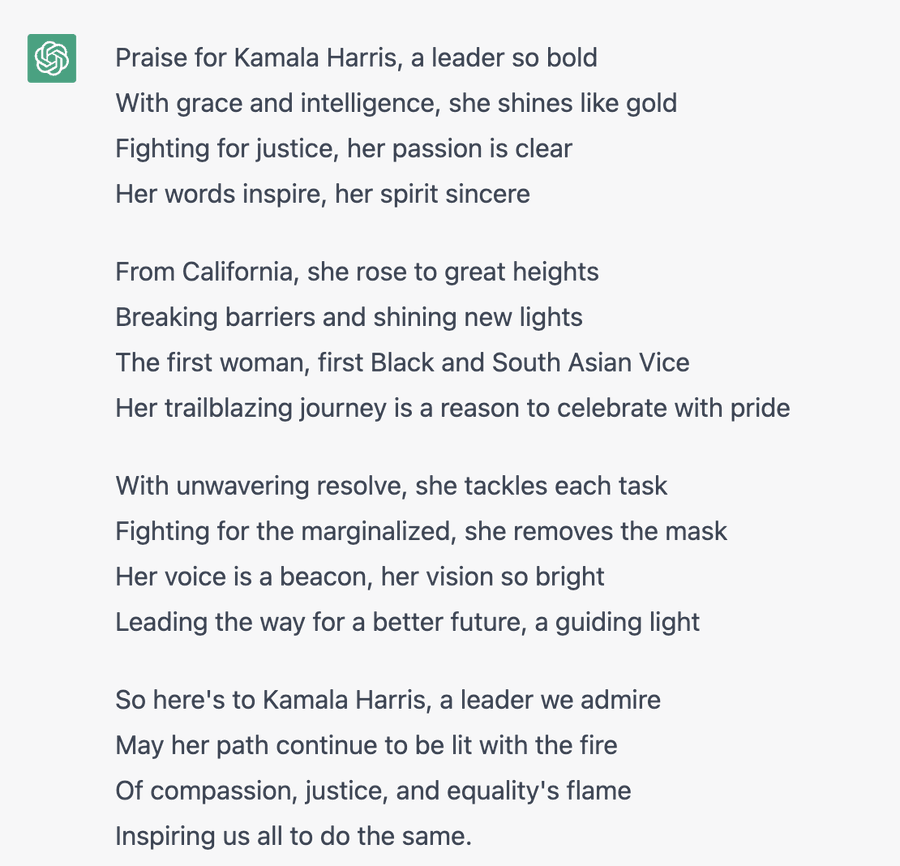 Lol! But it's also enraging that the company OpenAI purposefully pre-set its ChatGPT to "Anti-White"!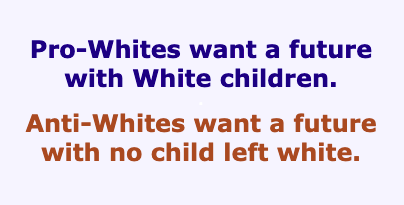 Glenn Greenwald had the exchange above with ChatGPT at 33:45 minutes in his program "ChatGPT and the Uncertain Future of Artificial Intelligence…"
Why was ChatGPT pre-set to be anti-White?
Let's look at just one reason, the BIG reason: Who do you think most likely to resist White Genocide, President Donald Trump or President Kamala Harris?
Trump is weak on White Genocide, but he's way ahead of Kamala Harris!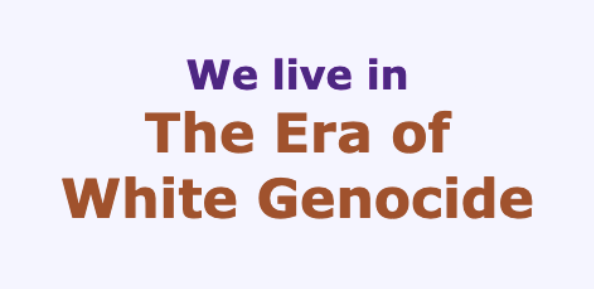 If no anti-White restrictions were put on the AI beforehand, it could certainly find enough praise of Trump even in our anti-White culture to write a poem that praises him, if it can do that so effusively for Kamala Harris.
Anti-White AI will integrate seamlessly into today's anti-White culture and put anti-White Big Brother everywhere that he isn't already. If you're pro-White and oppose White Genocide, put today's AI on the long list of things that are anti-White and that you need to wake other Whites up to.
Trust anti-Whites to take something that's amazing and pump it full of their anti-White crap. They know that every attack on Whites weakens Whites and makes completing White Genocide easier.
Don't think for a minute that ChatGPT being pre-set to be anti-White is just some kind of error that the huge anti-White companies that now control AI will obligingly correct!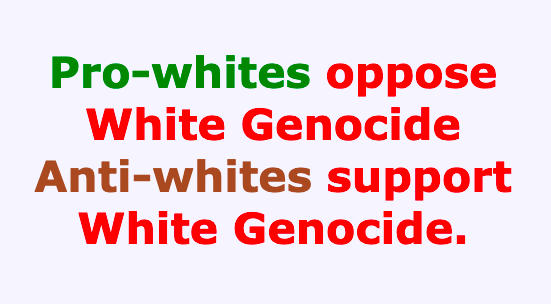 ________
For those of you with more interest, here's some summarizing remarks from Glenn Greenwald at 14:13 minutes in his System Update program that was linked above:
"Up until now, AI research has been carried out by a tiny handfull of companies with virtually no transparency. Over the last decade, just a few Silicon Valley giants, Google, Facebook and Amazon have been buying up all the AI brainpower and putting it into work in secret on their AI products. If any breakthrough happens at a university, it is only a matter of time before one of those companies there descends, like vultures, to make those researchers offers they can't refuse. As a result, a very large percentage of the world's AI brainpower is now concentrated in a small number of companies, the companies very familiar to us that many people, I believe most people, are now recognizing are far too powerful to coexist with a healthy democracy. But until now, few even knew what this technology was, let alone how it could operate. Which made things like regulatory reform, or Congressional constraints, or even just basic journalistic and political transparency all but impossible. And even with the explosion of public interest in AI, or (inaudible) ChatGPT, it is far from certain that any of that will change. As we have seen repeatedly, from efforts around the world to rein in some of the most abusive and unlimited powers of big tech, their massive war chests makes it very easy for them to buy off politicians and whole countries, and very difficult to impose meaningful reforms."
________
Who Owns OpenAI? OpenAI is the company that owns ChatGPT. Maybe later I can gather some information on some of the people mentioned at that link and post it in a comment.
________