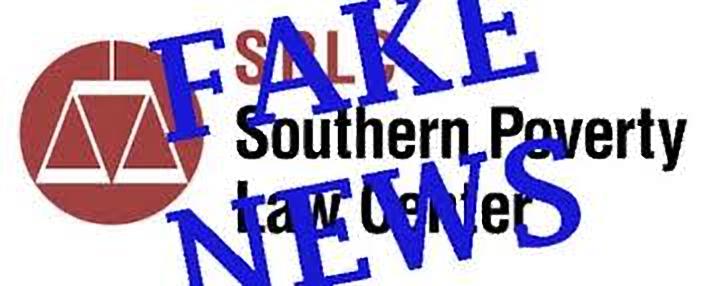 March 26, 2020
Recently the SPLC released their annual report,
"The Year in Hate and Extremism, 2019 – A report from the Southern Poverty Law Centre".
In this report, our website, Fight White Genocide, has been newly listed as a "Hate" group under the category of White Nationalism.
Simply because we are a group of white people who do not hate ourselves, we are labeled a "Hate" group by the SPLC.
Fight White Genocide is a transparent group of pro-whites who are merely objecting to the genocide that's being carried out against our race.
The SPLC is an anti-white organization that screams "HATE" at any group they disagree with.
Calling any opinion that you disagree with "Hate" is childish.
But that's what we have with the SPLC. They use childish name calling, be it "racist", "nazi", "hater", or "white supremacist," to silence white people.
As the saying goes, those who scream Liar and Hate are ALWAYS those who Lie and those who are motivated by Hate.
The SPLC claims they are "anti-racist", but their childish name calling is only directed at white people. The SPLC is straight up anti-white.
By listing Fight White Genocide as a "Hate" group, the SPLC is saying that white survival is Hate.
We are demanding a conversation on White Genocide:
ASIA FOR THE ASIANS, AFRICA FOR THE AFRICANS, WHITE COUNTRIES FOR EVERYBODY!

Everybody says there is this RACE problem. Everybody says this RACE problem will be solved when the third world pours into EVERY white country and ONLY into white countries.

The Netherlands and Belgium are just as crowded as Japan or Taiwan, but nobody says Japan or Taiwan will solve this RACE problem by bringing in millions of third worlders and quote assimilating unquote with them.

Everybody says the final solution to this RACE problem is for EVERY white country and ONLY white countries to "assimilate," i.e., intermarry, with all those non-whites.

What if I said there was this RACE problem and this RACE problem would be solved only if hundreds of millions of non-blacks were brought into EVERY black country and ONLY into black countries?

How long would it take anyone to realize I'm not talking about a RACE problem. I am talking about the final solution to the BLACK problem?

And how long would it take any sane black man to notice this and what kind of psycho black man wouldn't object to this?

But if I tell that obvious truth about the ongoing program of genocide against my race, the white race, Liberals and respectable conservatives agree that I am a naziwhowantstokillsixmillionjews.

They say they are anti-racist. What they are is anti-white.

Anti-racist is a code word for anti-white.
If this were happening to any other group it would be considered Genocide.
We say to the SPLC: It's NOT OK to be anti-white.
Fight White Genocide!