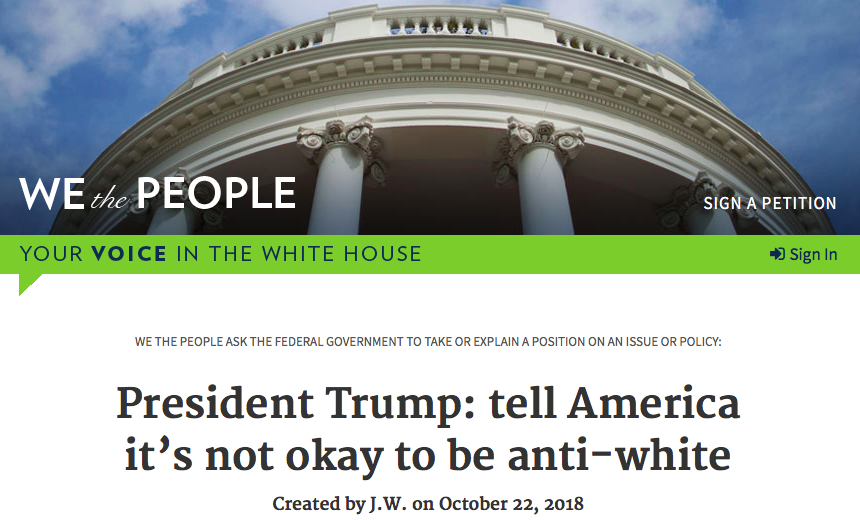 October 22, 2018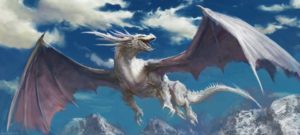 The White Dragon was an avalanche in old Europe.
An avalanche is a mass of individual white crystals moving in the same direction.
YOU are that avalanche! YOU are the White Dragon!
If you'd like to help spread our memes, 150 initials will display the message below on the White House website for a month, dated from the day it's submitted. No need to "sign in," and you can put just initials in the name boxes.
Initials added after the messages are on display increase their impact.
It usually takes awhile for the site to re-total the number of initials.
Click on the title for access, and the White House Meme Team thanks you and welcomes you!
President Trump: tell America it's not okay to be anti-white

Every race except one in our country is allowed to publicly express its concerns.

Blacks proclaim, "Black lives matter." Some Hispanics proclaim, "Abolish ICE." Asians proclaim, "Admit us to Harvard in accordance with our test scores!"

But if whites declare simply, "It's okay to be white," or "It's NOT OKAY to be anti-white," we are screamed at or censored outright.

"White Self Hatred is Sick" was removed from a billboard in West Virginia after the governor's office declared the billboard's message a threat to tourism, and pressured the billboard's owner. (goo.gl/bkVLTC)

The sad truth, Mr. President, is that whites being allowed to speak as whites in public is so rare that it would be a tourist attraction.

Denying whites free speech is anti-white. We ask you to have the DOJ halt it.
Thank you!