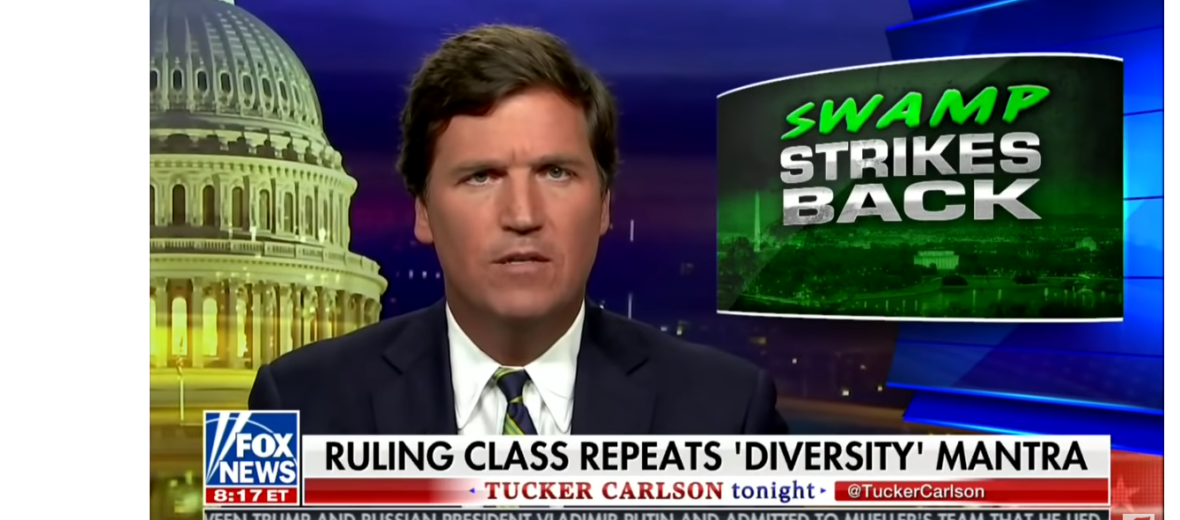 September 20, 2018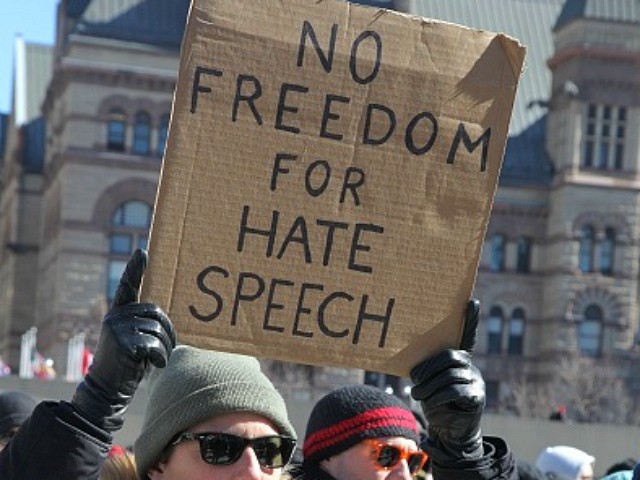 On September 7th, Tucker Carlson did a segment on his show asking the question: "How precisely is diversity our strength?"
https://www.youtube.com/watch?v=l_xkgRwXvcE
Since that segment aired, Tucker has been accused of heresy to the religion of political correctness and viciously attacked by the anti-whites.
As Tucker is quickly learning, there can be no dissent from the notion that America is a proposition nation. And that proposition is "diversity".
You can not have "diversity" and freedom of speech at the same time. PERIOD.
So any dissent from the proposition of "diversity" must be silenced, and they do this by screaming at you until you apologize for ever opposing the proposition.
But Tucker needs to stand his ground. He needs to point out that this whole program of "diversity" is anti-white and its intent is to destroy Our race, the White race, in whole via assimilation.
It is a FACT: "Diversity" is CHASING DOWN White people.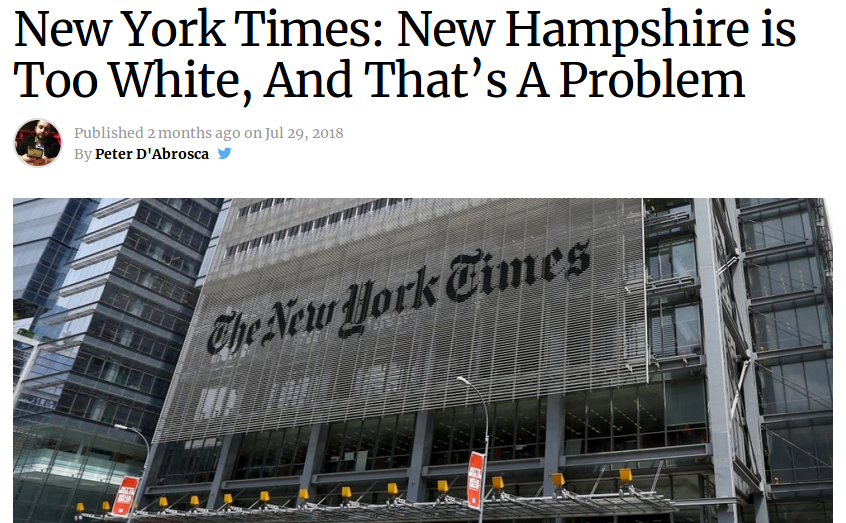 We have recently seen the state of New Hampshire move to make their whole state less white aka "diverse".
Here's another example of how diversity is chasing down white people. A few years ago, the SPLC sent out a fundraising letter signed by George McGovern, a presidential candidate, seeking funds to force integrate northern Idaho because it was too white!
This plan of "diversity" to chase down whites is well underway.
Nobody says all black schools or Chinatown in San Francisco needs more diversity. They are already 100% diverse.
"Diversity" means no more white people.
WORDISM AND THE PROPOSITIONAL STATE By Bob Whitaker

1) a nation based on race has to keep other races out;
2) a country unified only by principles or the American Ideal or Wordism has to keep other IDEAS out.

You simply cannot have free speech in a country whose only unifying force is "dedicated to the proposition that all men are created equal."

When you define patriotism as a set of words, a proposition, a BELIEF, you also define TREASON as having the wrong ideas and being loyal to the wrong proposition. No matter whether the Wordism is "all men are created equal" or Marxism or Catholicism or Islam or Protestantism, you simply cannot allow anyone to say things that might damage the proposition which is the only foundation your country has.

A nation based on race, like the original United States, can afford free speech.

A country based on Wordism, or "dedicated to the proposition that all men are created equal" must impose that proposition on everybody in the country.

That is why a RACIAL state can afford plenty of variety of IDEAS. If some people want to live in a place where reveille sounds at 6 am and everybody has to turn out to do a Nazi march, they go to that community.

If someone wants anarchy, they go to the anarchy place.

Their only obligation is to stand for their race.

No free riders on RACE.

But variety of IDEAS? Variety of living styles?

Sure. Why not?

Wordism is a diversity of races and only one single "multiculture." Even its racial diversity itself has to be uniform in a propositional or Wordist state.

A race-based state offers every kind of real variety.
Here are some of the questions Tucker should have asked about "diversity":
If "diversity is a strength", WHY DOES IT HAVE TO BE FORCED?
If "diversity is a strength", WHY DO WE HAVE WHITE FLIGHT?
If "diversity is a strength", WHY IS IT NEVER RECOMMENDED TO NON-WHITE COUNTRIES THAT NEED THIS "STRENGTH"?
If "diversity is a strength", WHY INSIST THAT "RACE DOESN'T EXIST"?
If "diversity is a strength", WHY IS THERE NO HISTORICAL EXAMPLE OF IT BEING A STRENGTH?
If "diversity is a strength", WHY DO ANTI-WHITES SAY IT IS A PUNISHMENT INFLICTED ON WHITES FOR HISTORICAL MISDEEDS THAT NON-WHITES ARE ALSO GUILTY OF?
Leftist anti-whites repeat their talking points over and over and over.
Never let them off the hook. Make them answer our questions. Repeat, repeat, repeat.