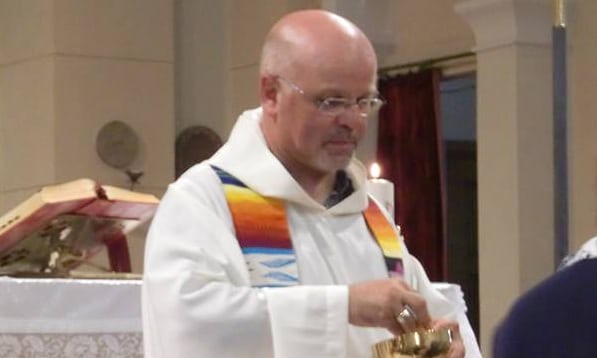 July 9, 2018
Gianfranco Formenton, a priest in Italy's central Umbria region who has long preached against racism and in support of migrants…put a sign up on the door of his church in San Martino di Trignano, a hamlet of the town of Spoleto, saying: "Racists are forbidden from entering. Go home!"

Cosimo Scordato, a priest at Saint Francesco church in Ballarò, a neighbourhood of Palermo and home to many migrants recently arrived in Sicily, …recently wrote a letter to Salvini [Matteo Salvini, Italy's current political leader] encouraging him to see migrants as an opportunity in a country with a low birth rate and ageing population. He got no reply.

Fr Enzo Volpe, a Salesian priest in Palermo, said Christians have "forgotten about the Good Samaritan, who healed and took care of the poor…Young Italians are moving to the US and England in search of work and opportunities," he added. "What if these countries had stopped Italians at the border like Italy is doing with Africans? What's the difference? Is it because Africans are black?"

Fr Luigi Ciotti, one of the most popular priests in Italy, organised a protest this weekend, which invites people to wear a red T-shirt – the same colour worn by three-year-old Syrian Aylan Kurdi when his drowned body washed up on a beach in Turkey in 2015…."We need to question our hearts and conscience: what are we becoming?"

Earlier this week Fr Alex Zanotelli, a member of the Comboni missionaries in Verona, urged journalists to report on the tragedies in Africa and raise more awareness among Italians about the plight of migrants, who are now perceived by many as "parasites" and "invaders". "If Italians don't know what's going on in Africa, they cannot understand why so many people are fleeing their lands and risking their lives," he said.

Italian Catholic priests go to war with Salvini over immigration – The Guardian
Matteo Salvini, Italy's current political leader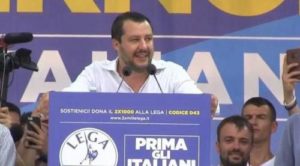 Click image for a quick look at Salvini's anti-immigration stance.
Today's anti-white Christian leaders apparently believe Christ came to earth to help anti-whites carry out White Genocide. These stewards of a worship that has been the soul of the white race for two thousand years have hideously and traitorously perverted that worship into Our Most Holy Church of Chasing Down White People.
No school, no town, no country is allowed to be White.
"We have found some White people, chase 'em down, bring in minorities…"