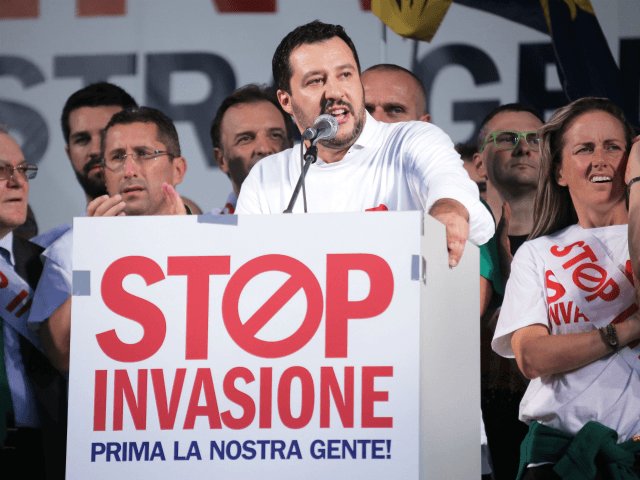 July 2, 2018
Victory over White Genocide in Europe should result in each European country retaining both its independence and its individual racial and cultural character, as its population desires.
Recent remarks by dynamic Matteo Salvini, the Deputy Prime Minister, Minister of the Interior, and leader of Italy's suddenly most powerful political party, "The League," offer promise for the struggles of the individual European countries against their allied anti-white adversaries.
"To win we had to unite Italy, now we will have to unite Europe" Salvini boomed adding that he is "thinking about a League of the Leagues of Europe, bringing together all the free and sovereign movements that want to defend their people and their borders."

"What we have managed to do this year, next year we will do at the continental level," Salvini said, eyeing the elections for the European Parliament in May 2019.

Italy's Salvini Vows To Create Pan-European Association Of Nationalist Parties
In Italy, rising popular sentiment against immigration has found a forceful spokesman and leader in Salvini, who has refused entry to Italian ports to migrant rescue ships, saying "NGO rescue ships will only see Italy on postcards."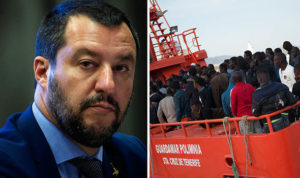 We salute Salvini and his followers in Italy, and all the other Europeans who are fighting White Genocide as it manifests itself in each of their countries. We wish success for Salvini's vision of an organization that can usefully coordinate national efforts against the anti-whites' program of White Genocide for Europe!
See also, Italian priests rally against Salvini's opposition to White Genocide
~~~~
Be a Stop White Genocide "Repeater Rifle"!
Diversity is a code word for White Genocide