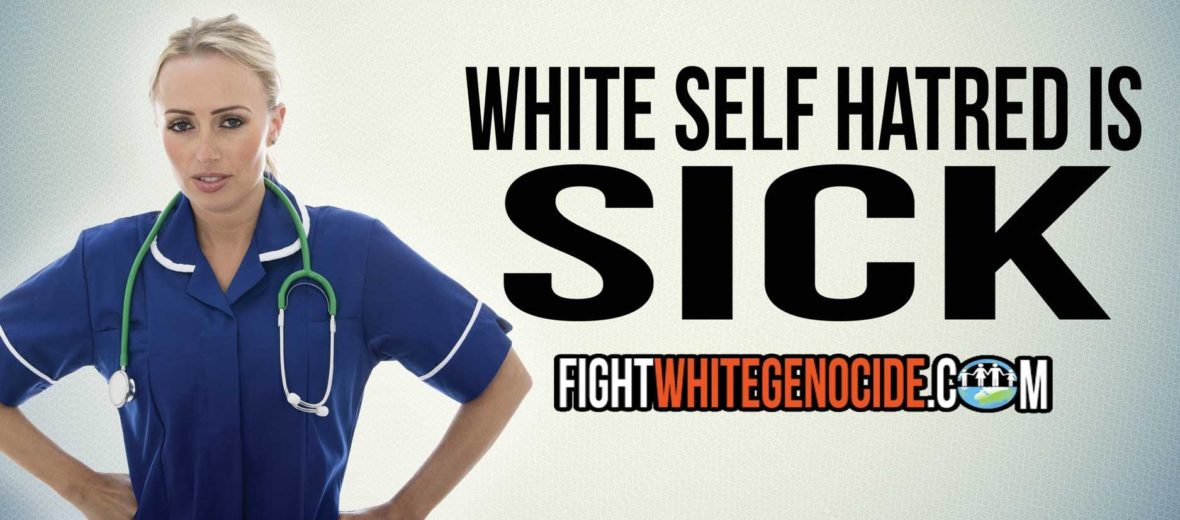 November 8, 2017
Pro-whites at FightWhiteGenocide.com are again attempting free speech with a new billboard in West Virginia.
On November 5th, 2017 our new billboard appeared just east of Augusta, WV at Hanging Rock. The board displays the message "White Self-Hatred is SICK!"
This is a quotation from Bob Whitaker, whose heretical statements on establishment racial policy have gone viral on the internet and are now being used internationally.
Bob Whitaker is the godfather of creating and using memes exposing this anti-white system and its program of white genocide in ALL white countries.
Anti-white authorities both here and abroad have been demanding the suppression of these statements.
No reason for this suppression has been given other than the signs and statements are heresy.
Other billboards displaying Whitaker's memes have been removed because of such demands.
Bob Whitaker denounced White Self

–

Hatred. He coined the meme "White Self

–

Hatred is SICK!"
The most common hatred we hear these days is white people talking about how much they hate white people.
White people denouncing white people is looked upon as virtuous, but such self

–

hatred is simply "sick."
Anyone who wants to discuss race from any viewpoint except the anti-white viewpoint must remain silent.
What our rulers call 'diversity' has nothing to do with real diversity, but just means chasing down white people. Their slogan is, 'Africa for the Africans, Asia for the Asians, and white countries for everybody'.
Nobody says a Chinese city should not have huge areas that are all-Chinese. Only concentrations of white people in white countries are condemned.
'Diversity' is a code word for white genocide.
FightWhiteGenocide.com will continue to inform the people of the ongoing program of white genocide no matter how much the anti-white media slanders us with their hate words and attempts to suppress our message.
Please support our activities at FWG and donate to our mission of Fighting White Genocide.