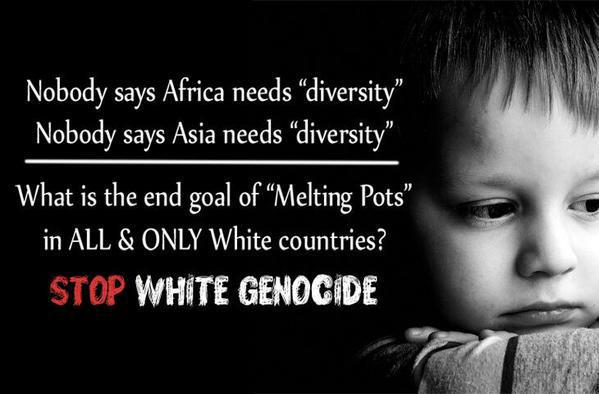 October 30, 2017
But, there were no swastikas.
Hats off to those who get out there and do it and learn from the results. Hooray!
Somewhere along the learning curve lies the realization that 
Stop White Genocide!
is the sledgehammer chant that's needed. "You will not replace us" may seem easier for the mass white mind to immediately understand, but to engage the mass white viscera, use White Genocide and be patient.
Many pro-whites believe the term "White Genocide" sounds absurd.  The term "racist" also initially sounded absurd, but relentless repetition normalized that term and made it an absurdly powerful weapon. With enough repetition the same will happen with White Genocide, since White Genocide is happening right in front of everyone's face.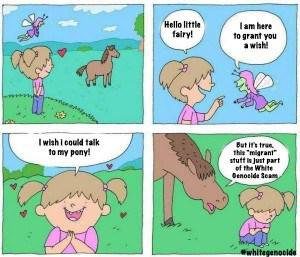 Most pro-whites don't yet feel the full reality of White Genocide deep in their bones, so saying "Stop White Genocide" doesn't feel to them like it comes from their hearts as much as "You will not replace us" does.
So place your bets, gents, and ladies: Among which group will the term "White Genocide" become normalized first, pro-whites, or the white masses?
http://www.newschannel5.com/news/tensions-high-in-shelbyville-due-to-protests