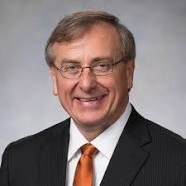 October 19, 2017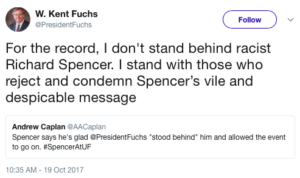 The University of Florida's Anti-White in Chief believes that wanting a future with white children is "vile and despicable."
He wants his university to continue being a safe space for White Genocide.
Fuchs has been widely quoted in mainstream media today as having said that Richard Spencer wants to "hijack" universities, but Fuchs and his anti-white ilk hijacked the universities decades ago and turned them into indoctrination centers for anti-whitism.
They call anti-whitism "love and tolerance" and they get away with it.
That's the quality of intellectual life in universities today.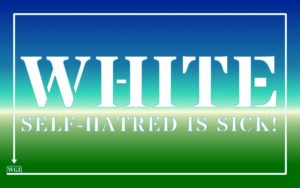 http://www.aljazeera.com/news/2017/10/florida-anti-racists-rally-richard-spencer-171019192605941.html