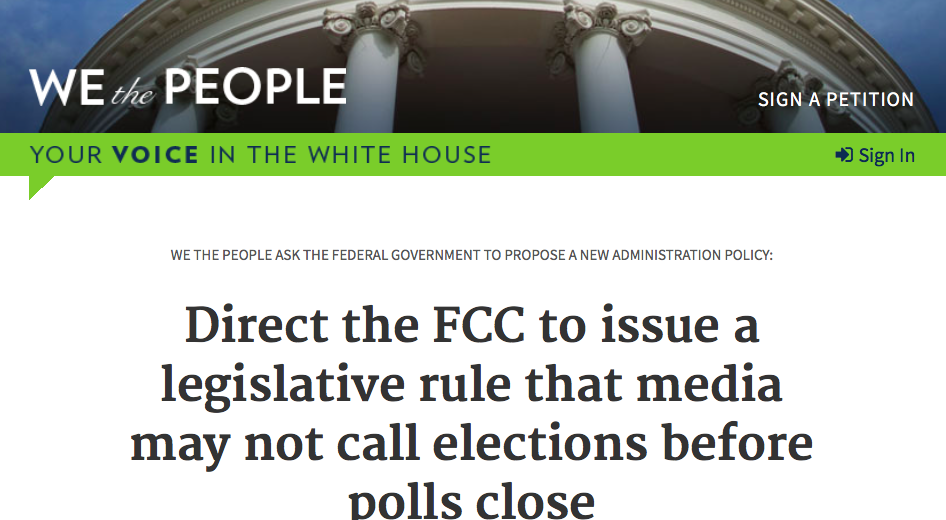 November 11, 2018
Direct the FCC to issue a legislative rule that media may not call elections before polls close

Our national media called the results of several races in the recent midterms prematurely, possibly with the intention of influencing voters who had not yet voted, but certainly with that result.

Our media is overwhelmingly anti-white. It supports the program of blending whites out of existence in white countries via mass non-white immigration and forced integration/assimilation with those non-whites.

Media cloaks its support of that genocidal program with its code word, "diversity."

Our media works for the day when "diversity" will chase down the last white person.

We ask the FCC to issue rulings that force media to not interfere in elections and to not censor views that support white survival.